A trend is a general direction in which something is developing or changing. Trends manifest as a reaction to larger societal movements, which are driven by shifting consumer behaviors.
We're seeing trends come about as a result of the changing political climate, growing environmental concerns and an overall shift in health. Of course, these trends are having a major impact on restaurant design. Here are four key trends in foodservice and their design implications.
Convenience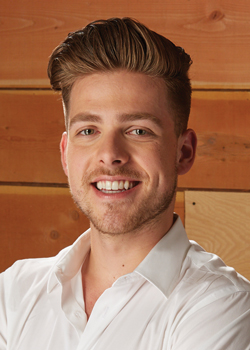 Louis Maskin, Senior Strategist, The Culinary EdgeIt's so important to people these days to be able to get things when they want them and how they want them. From a food and restaurant perspective, it's about meeting the guest where they want to be met. Some people want to come into a restaurant with their family on a Tuesday, then have their food delivered to them on Thursday, but prefer to pick it up and take it to go on Saturday. But each time, they want to have the same, consistent experience with the brand.
Design impact: Ease of delivery, online ordering and in-store pickup are becoming increasingly important. Some restaurants are designing specific spaces inside their stores that are designated for takeout, while others are taking it a step further and adding a separate pickup station or area for app-related ordering, either directly from the consumer or for third-party delivery pickups (via services like UberEats or GrubHub). Sweetgreen is one concept that I think is doing a great job at this. The area for online order pickups is clearly separated, away from the in-store guest line, and features wood or white shelves lined with beautiful salads labeled with the guest's name and empty beverage containers. There is no one manning the station — it's completely trust-based — but it's so seamless that customers standing in line are able to see the grab-and-go section and think, "I might do that next time." Not only is the pickup segregation a functional tool, but it's also an educational opportunity.
Health + Wellness
The 1990s were driven by reductive views of health in the form of low-fat this and low-calorie that. In the early to middle 2000s, we saw everything become labeled organic and farm-to-table. I like to say we're in the additive era (although not in the form of chemicals and preservatives, of course). We eat avocados not only because they taste great but also because they're a healthy fat. We're choosing ancient grains over plain brown rice because they have added nutrients rather than just extra fiber. Today, it's about wholesome, nutritious eating that also tastes fresh and great.
Design impact: We are still firmly in the era of open kitchens, and in some cases, kitchens and displays are becoming more open than ever before. A good example of fresh produce display and prep is Tender Greens. They have active cooking displays, yes, but the design is more about bounty and showcasing seasonal ingredients. You'll see many beautiful baskets brimming with eggplant, heirloom tomatoes and other seasonal produce behind the counter — or otherwise front and center — that the cooks are actively grabbing and using. From a design perspective, it's about having a few touch points that are easy to manage such that your kitchen can have functional storage while it also communicates your expertise of handling fresh produce. At Tender Greens and other progressive restaurants, you might also see staff doing prep work behind the line but in front of guests. That way, customers can see and hear someone chopping lettuce and other produce in real time. It might not be as efficient as having someone come in the morning to prep, but you gain in terms of brand communication and experience-building.
Social Media
So many concepts popping up are driven by their social media presence and ability to design their food or space for photos. Even something as simple as the tile in the bathroom has to be interesting to look at so you can Instagram your feet on the ground to showcase your experience. At the table, it's all about having the food on the plate pop. We're living in an age of "acceptable narcissism," where there is absolutely no shame in pulling out your phone when the food comes to make sure you have the best shot before you eat. For many Millennials and Gen Zers, the camera eats before they do, and many restaurants do and should encourage that.
Design impact: Lighting is hugely important for photos. Most modern tables now have spotlighting or other light from overhead to encourage good picture taking. I'm also seeing more use of natural light in different areas. The plating of the food itself, of course, is a huge consideration from the selection of the serving vessel to the look of the tabletop. But the brand experience doesn't stop at the table. There needs to be more attention to detail in everything from the exterior of the restaurant to the menus to the bathroom to the perfectly garnished cocktails to the check presenter. Everything should be camera-ready, but it all needs to circle back     to the food. Along those lines, I'm also seeing more unabashedly bold choices and heavy use of color. We're seeing it more in some brands like Cha Cha Matcha in New York and even in Starbucks during its experimentation with the multicolored Unicorn Frappuccino. The extra color includes the heavy use of plants and greenery — it's such a different take from the dark restaurants of years past.
Technology
Offering another layer of convenience via technology is not only a functional value add — it's emotional, too. But you can't do tech just to do it. It has to add to the experience. If customers have a bad tech experience, that can be worse, especially for Millennials like myself, than a bad food experience. People are much more likely to write off brands because of a bad tech experience these days. The use of ordering and delivery apps should create a frictionless experience and a greater connection with the brand.
Design impact: Panera is an example of a brand doing tech right. Not only do they have in-store, self-ordering kiosks and an efficient pickup operation, but now you can walk in, sit down, order from your phone, and have someone bring your food to your table. This is very progressive and, again, all about care and convenience for the consumer. +