SoulBytes is 253-square-meter, all-organic cafe concept in Bali, Indonesia, that seats 80.
Ushers by Design worked with owner Ilario Colli to create a design that reflected the philosophical ethos of the business, which meant creating a welcoming space for relaxation and quiet contemplation. The design also includes elements of drama and revelation. Additionally, every material used — including every piece of furniture and decor — was sourced within Indonesia.
Zones were used to reflect different moods and states of mind. There is a zone for learning with books and shelves, a zone for relaxing with a chaise lounge and low tables, a zone for interaction that features a long pomegranate banquette dominated by a huge black-and-white mural, and a zone for appreciation and affection called the Hug Spot.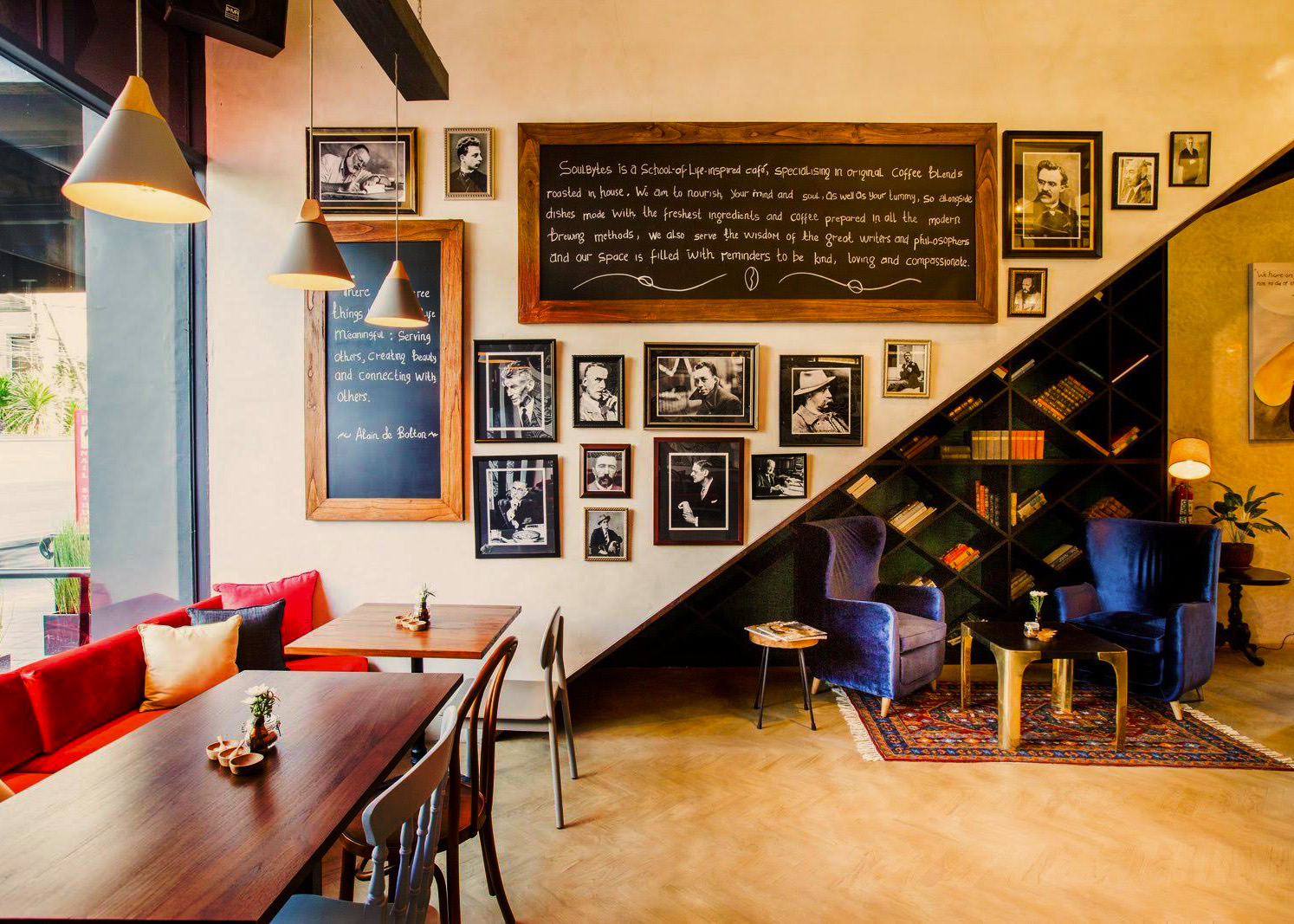 The bar adds drama with a dramatic design element that evokes the frame of a zeppelin as patrons enter the space. Long, solid wood curves sweep around to provide an anchor to the tall, refinished steel frame above, which extends all the way to the ceiling.
Inside the steel-framed structure above the bar, lighting fixtures shaped like fantail birds float in the space.