Taziki's Mediterranean Café unveiled a new interior design at the opening of its 77th location, this one in Alabaster, Ala.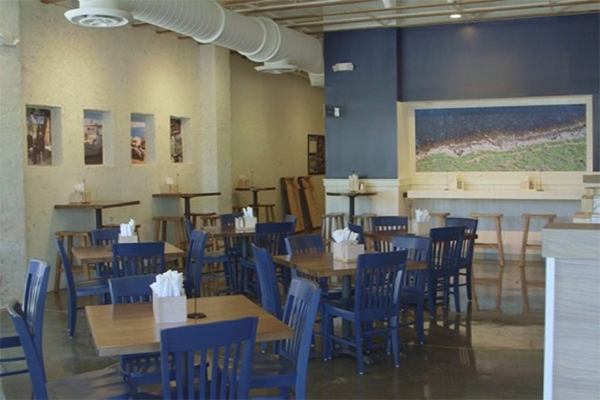 The new direction for Taziki's design centers around a deeper enduring sense of happiness, what the Greeks call eudaimonia. The design captures a Mediterranean coastal aesthetic. Sunflowers in Greek pots greet patrons as they enter the restaurant. Community tables establish a welcoming environment for conversation within the exposed stone and painted white shiplap-covered walls.
Shades of bright white and deep ocean blue are present throughout. Natural light floods the space from more than a dozen windows, and exposed wooden beams in the ceiling evoke nature. In the rear of the restaurant, a community board lists local nonprofit events with information about how to participate, furthering the community feel.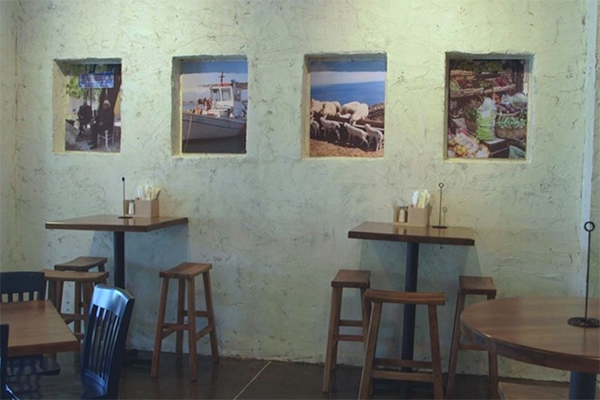 Taziki's found that half of their business was driven from takeout orders. So, the restaurant now has a larger space for customers to retrieve their food at the takeout counter. The restaurant currently offers both mobile app and online ordering options for takeout.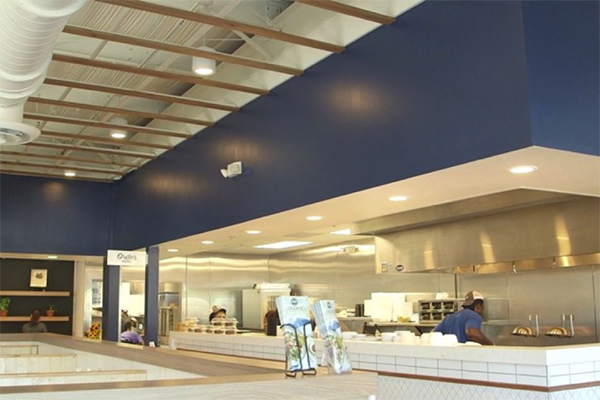 "We believe great food brings people together, and we want our restaurant guests to feel like dinner guests in our home," said Keith Richards, the chain's founder. "We want our guests to enjoy extraordinary food that is as colorful as the Mediterranean."
Taziki's plans to offer new menu items in the coming months, including more vegetarian options. The restaurant does not feature freezers or fryers in its kitchen.
Taziki's has 77 locations across 16 states.