Smith & Wollensky's Miami Beach, Fla., location remained fully operational during an extensive recent renovation.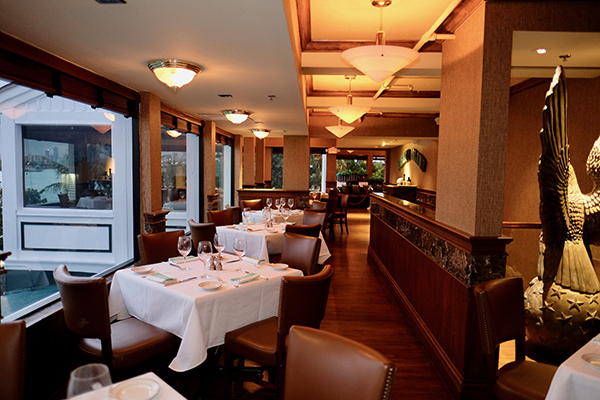 Renovations to the 22,000-square-foot restaurant included both the interior and exterior. Interior changes involved reconfiguring the entire layout to maximize space, add flexibility and increase private event capacities — all while showcasing some great views of South Beach and the Government Cut Channel.
Further enhancements included installing an expansive 36-seat racetrack marble-top bar on the first floor, adding new textures and finishes to the second floor, and refinishing floors, wall coverings, and lighting throughout the space. The team, led by construction management firm Shawmut Design and Construction, also renovated and expanded the new overlook deck — an uncovered second-story terrace — that includes a full bar, lounge, and table seating featuring views of South Pointe Park.
"After completing full renovations on both Smith & Wollensky locations in Boston, we were honored to work on the Miami restaurant," said Randy Shelly, vice president at Shawmut. "The team worked diligently on a fast-track schedule to ensure guests encountered minimal disruptions throughout the renovation."
In addition to this renovation in Miami, Shawmut also recently completed a structural remodel and interior redesign at Smith & Wollensky's Columbus, Ohio, location. The team worked with Niemitz Design Group on both locations.