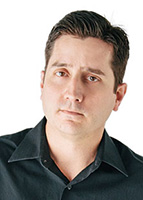 Miguel VicenPaul Valverde and Miguel Vicéns formed Coevál Studio in Dallas in 2007, a full-service design firm with a focus on retail and hospitality where the duo now serve as creative directors. In the decade since the firm's founding, the pair have become well known for their playful, profitable restaurant designs, including Dallas' Happiest Hour, The Rustic and Quill.
Paul ValverValverde flirted with becoming a mechanical engineer before embarking on a real estate career that eventually led to his calling as a restaurant designer. Vicéns has a Bachelor of Arts in environmental design from the School of Architecture at the University of Puerto Rico and a Masters of Architecture from the School of Design at Arizona State University. Together, the pair seeks to create balanced design compositions that function seamlessly and provide extraordinary guest experiences.
Here, they share with rd+d some trends and elements they currently like to play with in their restaurant designs.
---
BLENDING ART AND ARCHITECTURE: We like to make art part of the rooms and spaces by using large-scale wall art or by creating art installations with lighting. Pictured here is a hallway that combines both a lighting and art installation that takes guests on a journey to the entrance of Quill, a lounge we designed in Dallas.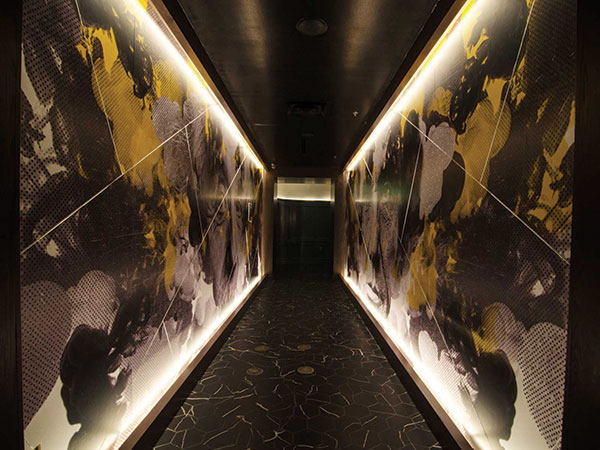 ---
UNEXPECTED COMBINATIONS: Using wood and tile in differing sizes, colors and patterns creates unexpected visual interest. At El Bolero in Dallas, our team combined a wood slab bar with a handmade clay tile bar front. Yellow tufted barstools pop against the wood, and a brightly colored mosaic of Frida Kahlo adds warmth.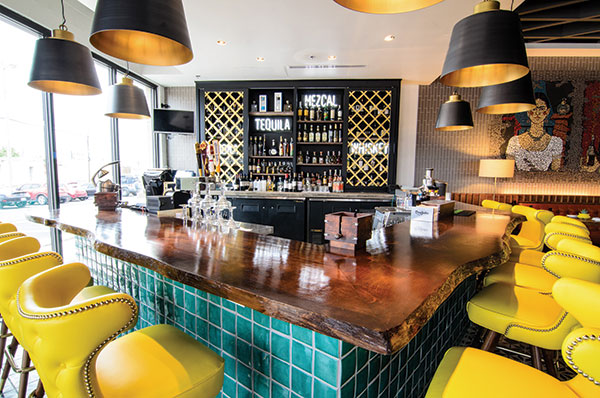 ---
FOCAL AREAS: Our team loves creating focal areas with communal tables that grab attention and create a comfortable gathering spot for guests.
---
FORM AND FUNCTION: Considering how all the elements work together to improve the overall efficiency of the operations is a key element in restaurant design that matters to the guest experience but also goes beyond their immediate concerns. Function, form and operation must all work together. The layout for Dos Jefes in Dallas was essential to the union of form and function.
---
REFLECTIVE SURFACES: Adding elegant flourishes to casual spaces with the use of reflective materials like brass or chrome can kick up the style of a given space. The use of brass and mirrors at Quill in Dallas created a dramatic bar space.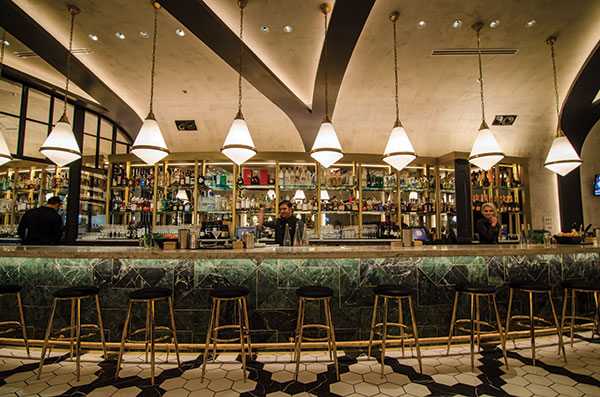 ---
MIXING LIGHTING TYPES: Pairing a mix of lighting types in one space creates visual diversity but still works together. At Tanoshii Ramen in Dallas, we used four different styles of light, each with its own look. They were all employed in the same space, but since the space itself was designed to have different zones, each light defines its given space but also works well together.