Page 4 of 5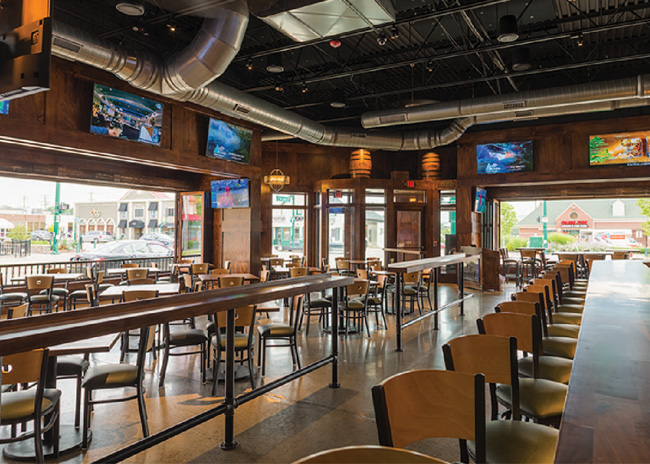 Berner air curtains help bring the feel of dining outdoors inside O'Toole's while protecting the air conditioning.At O'Toole's Irish American Grill & Bar in Royal Oak, Mich., patrons who are dining indoors get all the benefits of outdoor dining — with none of the drawbacks like flying insects or vehicle fumes. And it's always a comfortable 74 degrees F. Here's why:
When O'Toole's remodeled, along with improving the bar area and HVAC system, they installed seven Berner air curtains over their 46 feet of retractable glass walls and overhead doors. These air curtains separate the indoor environment from the outdoor elements whenever the glass walls and doors are opened.
Keith Wadle, owner of O'Toole's, says that the restaurant's sales have increased 25 to 30 percent after the remodeling. One of the reasons for that is that his customers like the experience of outdoor dining while also being protected from outside temperatures and car exhaust.
In spring and fall, when the weather is moderate, Wadle opens his glass doors, and the Berner air curtains discharge a "curtain" of air that keeps out all the unpleasant outdoor elements. As a side benefit, the air curtains prevent more than 75 percent of the air conditioning or heating from escaping to the outside.
Wadle has been so pleased with the air curtains he installed at O'Toole's that he has ordered six more Berner air curtains for his Too Ra Loo family restaurant in Rochester, Mich. There, too, Berner air curtains help patrons have the outdoor dining experience while keeping the space comfortable and energy costs down.