Page 3 of 5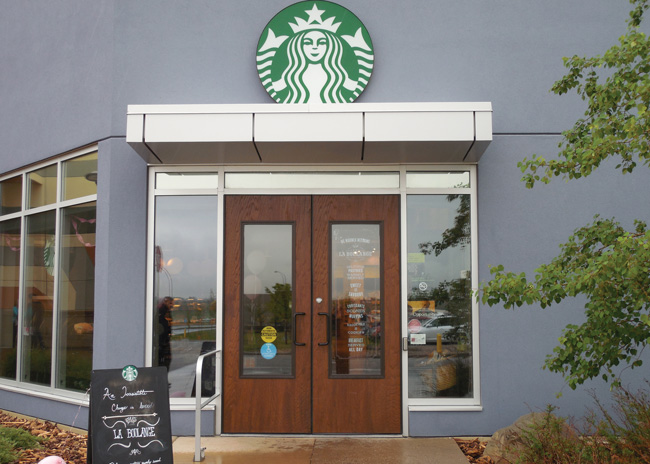 A high-quality door and frame from Special-Lite helps make a good impression and reinforces branding.As customers walk into a restaurant, the very first impression they get is from the front entrance. An attractive door can help make a good impression of the restaurant overall, but one that "markets" and helps to carry out your restaurant's brand concept can be as powerful as any of the outdoor signage. That's why Special-Lite offers a wide variety of custom doors to meet your exact brand specifications and needs.
For heavy-traffic locations, Special-Lite offers Medium Stile and Wide Stile Monumental Doors. For a more contemporary look, the Aluminum Flush Door can be anodized or painted and outfitted with custom lites to match your restaurant's decor. Special-Lite Wood Grain Doors are perfect for locations with more traditional architecture. They combine the appearance of wood with the performance of a heavy-duty commercial door.
Special-Lite's wide range of door and frame types and styles can match any restaurant decor and help support its branding. And since every entrance system is made to order, there's never a problem with odd-sized or oversized doors, custom lites or unique hardware.
Of course, back-of-house doors are important as well, and Special-Lite has those covered too. FRP Flush Doors can stand up to the toughest use from crew members or delivery drivers. With fiberglass-reinforced polyester face sheets that are scratch-, scuff-, impact- and stain-resistant, these eco-friendly doors never rust are easy to clean, and will still look new for many years.
For doors that will not only support your restaurant's brand and decor but also perform reliably for decades, depend on doors from Special-Lite.