Page 2 of 4
Outdoor Dining All Year Round with Cabreeze™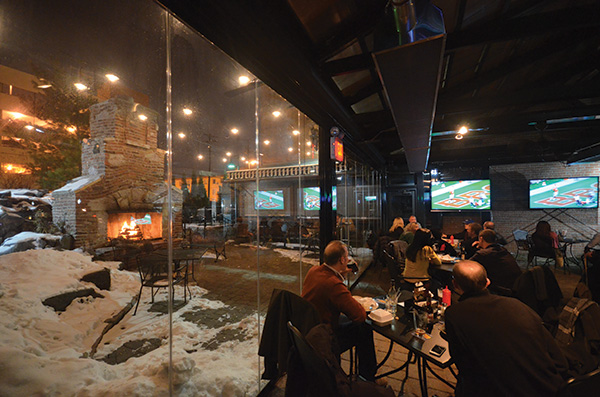 Even in harsh weather, McGovern's patrons dine in comfort, thanks to the Cabreeze retractable roof and opening wall system.When you think of outdoor dining in the winter, you think of a sunny locale like Miami or Honolulu. You certainly wouldn't think of St. Paul, Minn. But at Patrick McGovern's Pub in St. Paul, customers enjoy dining on the patio all year round…with a little help from Cabrio Structures' Cabreeze™.
Patrick McGovern's is a 700-seat casual restaurant specializing in American food. After a local smoking ban in 2003, owner Pat Boemer installed a patio for summer dining. "I thought, this is great but I only get three months out of it," Boemer says.
After doing a lot of research, Boemer installed a Cabreeze retractable roof and wall systems on his 80-seat patio. Now, he says, "I can seat more people anytime. If you're coming to McGovern's on a summer night, you don't have to worry about the rain or wind." But his patio is also packed with customers in fall and winter. "Even in winter, the first place that fills up is the patio because I keep it heated."
McGovern's summer business is up 20 percent. And, surprisingly, fall and winter are now Boemer's busiest months thanks to the extra business the patio brings in. And, he adds, with the extra business, the roof paid for itself in just 18 months.
Boemer says customers love the Cabreeze retractable roof over the patio. "I get so many compliments. It was very successful from the get-go." His advice to other restaurateurs? "If you're serious about your business, you'd be crazy not to get one."