Listen in as rd+d's panel of design and construction professionals share insights and strategies for spinning straw into gold on tight-budget restaurant projects. Whether you're developing your first restaurant or your 150th, you'll come away with fresh insights on how to do more with less. Our panelists presented small-budget, big-value examples from their own experiences and proven best practices. Among them:
Set realistic expectations
Mind the mechanicals
Anticipate surprises
Challenge status-quo internal approaches
Join moderator Dana Tanyeri, rd+d senior contributing editor, for an informative, insightful hour of discussion.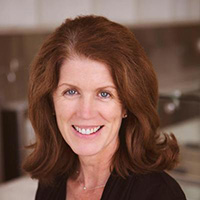 Moderator
Dana Tanyeri
Senior Contributing Editor
rd+d Magazine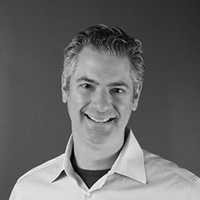 Panelist
Herb Heiserman
Managing Principal
Streetsense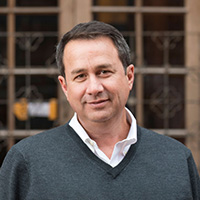 Panelist
Randy Shelly
Vice President, Hospitality
Shawmut Design & Construction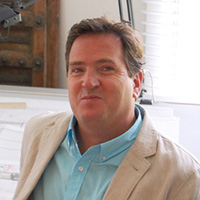 Panelist
Andy Simpson
Owner, Andy Simpson Design
Co-Founder, Batch Hospitality
Herb Heiserman
A highly acclaimed architect with more than 20 years of experience, Herb came to Streetsense in 2010 when his existing architecture firm, The Heiserman Group, joined with the company. As the Principal and Owner of The Heiserman Group, a second-generation firm started by his father in 1972, Herb grew the company into a nationally recognized firm, overseeing all phases of project design, planning, and administration for local, regional, and nationally expanding retail and restaurant tenants. Currently he is responsible for cultivating new and expanding restaurant opportunities and leads them to become experiential spaces focused on the way people drink and dine now and in the future. Herb received his Master of Architecture from the University of Maryland and is a member of the American Institute of Architects and the National Council of Architectural Registration Boards.
Randy Shelly
Randy possesses a unique combination of specialized construction expertise combined with strong team leadership skills, positioning him as an unparalleled resource for the development of restaurants, sports venues, and hotels nationwide. With more than 25 years of industry experience, Randy understands the specific demands and key priorities of the hospitality market and works closely with his project teams to ensure a successful completion for even the most complex, high-profile projects. Throughout his career, he has cultivated partnerships with some of the most prestigious brands in the business, including Nobu, InterContinental Hotels & Resorts, Madison Square Garden, Union Square Hospitality Group, The Palace Hotel, Le Bernardin, and TD Garden to name a few. Shelly is a hands-on leader who manages project teams nationwide that are based out of Boston, New York, Miami, Los Angeles, and Las Vegas.
Andy Simpson
Andy is a design and development expert with a talent for creating concepts that maximize sales through a combination of flow, function and customer appeal. Andy's experience in the restaurant industry includes roles as dishwasher, line cook, unit manager, training specialist, franchise business consultant and VP of Design & Construction before starting his own firm, Andy Simpson Design. His experience provides a unique perspective when it comes to balancing operational needs with design creativity. Andy has designed and built more than 400 restaurants. He and some industry partners are currently working to launch Batch R&D, a restaurant and distillery concept in Atlanta.
Sponsored by: