Seoul Taco Owner David Choi opened his first Chicago location, bringing Korean-inspired tacos, quesadillas, burritos and nachos to the Windy City's River North neighborhood.
What started as a popular food truck in St. Louis almost five years ago has grown to four Seoul Taco fast-casual restaurant locations in St. Louis and Columbia, Mo., Champaign, Ill. and now, Chicago.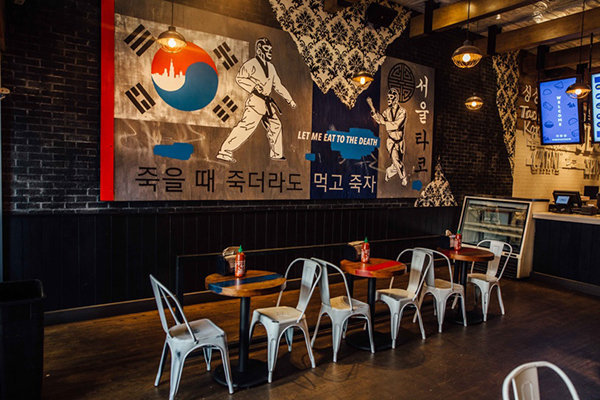 By uniquely designing each location with the help of local artists, Choi aims to make each Seoul Taco integral to the community — both a place to eat and to meet. Alex Morales of Smartmouth Design oversaw the interior design, which includes additional elements such as: a wall of neon vintage boom boxes; a balloon-inspired art installation utilizing vintage headphones; and large word art of the dishes' flavors and ingredients in English, Korean and Spanish. Guests are greeted by a mural from Chicago artist Erik DeBat who designed the piece around the Luchador Tae Kwon Do character (a signature design element of the restaurant) with wallpaper stenciling and the comical word art stating, "Let Me Eat to the Death."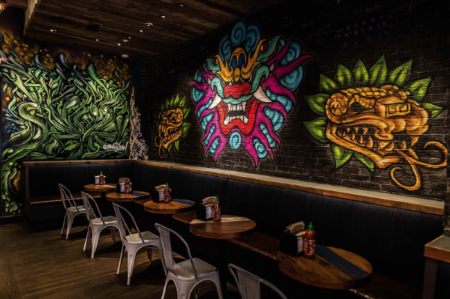 Chef/artist Won Kim of the newly-opened Kimski created the green, vegetal-inspired graffiti art along the restaurant's back wall and artist Mario Castaneda created a vibrant Korean dragon graffiti mural, a modern take on Choi's dining room table from childhood.