While the pandemic challenged restaurants in ways that once seemed unimaginable, it also allowed operators to look at their businesses with fresh eyes and, in some cases, make changes that position their concepts for future growth. Such is the case with Margaritas Mexican Restaurants. Founded in 1986, the 25-unit chain features a mix of franchise and corporate-owned locations throughout Massachusetts, Maine, New Hampshire, Connecticut, New Jersey and Pennsylvania.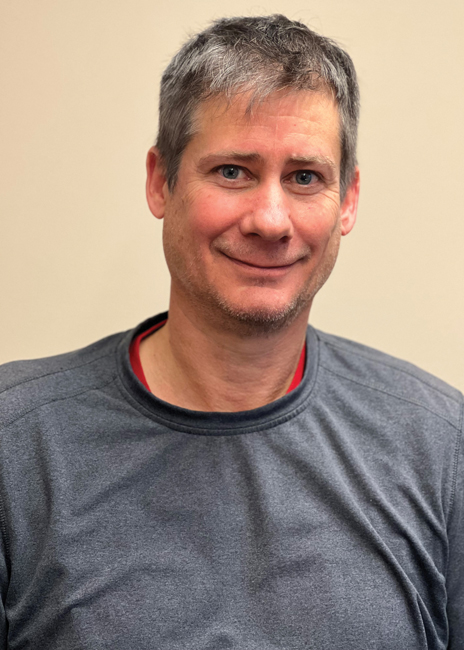 In the spring of 2020, Bob Ray, who had been with Margaritas since 1992 in a variety of positions, became an owner, board member and chief operating officer. Alongside founding brothers John and Dave Pelletier, the recently bolstered Margaritas leadership team includes Larry Cates, who served as president of Applebee's International; Anthony Ackil, the founder of B.GOOD, a healthy fast-casual restaurant chain; Mitch Kahn, founder of Hexagon Hospitality LLC; and Paul Twohig, the former president of Dunkin Donuts and former president of MOD Super-Fast Pizza Holdings LLC.
Together this group took a closer look at the Margaritas' experience, menu and more as it reshaped the chain's business model and positioned it for growth across the Midwest and Southeastern U.S.
Ray discusses the chain's new business model, the role its decor plays in taking customers on a mini vacation and more.
Much of the interior decor elements are sourced in Mexico, providing an authentic, immersive experience for guests with the goal of making diners feel like they've taken a quick vacation to Mexico.
How has the Margaritas Mexican Restaurants concept evolved since you joined the company? And in what ways has it remained true to its past?
BR: That's a lot of the story. As it started, Margaritas was one show a day. We opened at 4 p.m. for dinner and the bar business. Over the years we had different leadership come in and lunch was added. COVID was a trigger in that it gave us the chance to rethink some things. We wanted to focus on our best people running our most profitable shifts. We throw a party every night. So, we eliminated the lunch daypart. It was in our nature to go back to basics.
Margaritas promotes a Mexican experience that promises to take guests on a mini vacation. How does the design of the restaurants contribute?
BR: We go to Mexico where we source all of this great art, furniture and tile and use it in building our restaurants. People seemed to enjoy the art and decor over the years. We have some museum-quality pieces in these restaurants and people seem to think it's pretty cool. There's some great hospitality in Mexico and we strive to provide that, too. We are not delivering everything Mexico can, however. It's more of a mindset that you can go on vacation for a couple hours and we can take care of you.
After a long time with Margaritas you became an owner of the company and the COO. The company recently assembled an all-star executive team that had experience from a variety of operations and segments. What's been the benefit of assembling a team with such high-level expertise?
BR: These guys have seen it all, and they have great experience. To bring that to the conversations it makes it easier to get back to looking at things simply. They are good at cutting out the noise and focusing on what matters. There's been a synergy with this group where we can focus on the best ideas. One of the biggest challenges over the past year has been human resources, not running your people ragged and taking good care of them. They understand that really well and have seen how mistakes can happen when you go in too many different directions or don't have focus in planning. The conversations we have feel really balanced, and it's a great group to be a part of.
During the pandemic, Margaritas reengineered its business model, focusing more on high-profit dayparts like dinner and late-night. What prompted the move?
BR: It comes back to the margarita. It's in the name and where the brand starts. Our model is to make sure people include a margarita as part of their experience as often as possible. We think if we can turn people on to these experiences, we can create loyalty. We wanted to align our people with the most profitable experiences and those were in the evening. There was and still is some uncertainty around staffing and labor, but we decided to focus our most talented people on our most profitable times. If you focus on lunch and dinner, anyone working a double is spent at your most profitable time.
Margaritas also sought to simplify its operations. Can you describe what that entailed and how that, combined with the other steps taken, have led to improved unit economics?
BR: It started with the menu. We'd had so many great ideas over the years and the menu had grown. We made some hard decisions and cut some ingredients, which streamlined the menu. So, taking out 20% of the ingredients focused our prep and made it easier to focus our labor. But we still had these full-size, casual-dining restaurants. We learned how to focus our labor and consolidate during off-peak times and to handle the peaks when they come. We are paying people more and yet our overall labor costs are down. That's where the economic shift is working.
The pandemic gave the leadership team at Margaritas Mexican Restaurants a chance to step back and think about how to position the 25-unit chain for growth. Images courtesy of Margaritas Mexican RestaurantsHave any of these changes affected the way Margaritas looks at which markets to enter, the type of real estate it wants, etc.?
BR: It's a combination of things. We've unlocked some profitability in the business that makes it more appealing. We've created more value so we can find more partners that are interested in this. We've been franchising for years, but this more aggressive outreach is based on the fact that we feel we have the team in place and have made some adjustments to the model that makes it more appealing. In March of 2020 we closed all of the restaurants and did not know what would happen. But being able to take a fresh look at our business, evolve and see the guests come back has really energized us. We feel we have something great that people will find appealing.
Making these changes for corporate stores is one thing but getting buy-in from franchisees is another. How has the company gone about rolling out these changes to its franchisees? And how will you update the way new franchisees are onboarded?
BR: A parallel activity we have been focused on is support. To do this we want to have a more consistent cadence to our communication, bring more focus to our marketing support. The more engaged we are with marketing and the more open we are with franchisees the better off we will be. From the franchisees we have we have seen some great innovations. We want to make sure those ideas flow in the best way possible for everyone involved.
Right now, the company has a mix of corporate and franchised locations. Moving forward, is there an ideal mix Margaritas hopes to achieve?
BR: We are looking at locations for corporate stores and will be selective around that. We are also looking for franchise partners that want to open multiple units. So, my guess is that there would be more growth on the franchise side for that reason alone. We want to open one or two restaurants of our own in 2022 and hopefully parallel that on the franchise side for more growth.
What insights about your business did you gain from the pandemic?
BR: We have not built a restaurant since we reopened from COVID. Our restaurants vary widely in size and design. We often targeted second generation spaces. During COVID, though, we were operating at 50% capacity. Plus, the pandemic put a spotlight on outdoor dining. So that got us to thinking about our prototype. We now think we can do some significant volumes in a smaller prototype. We're not sure what that looks like yet. Our plans will adapt to the space we find, though.