The first Chinese location of FOCUS Brands' soft pretzel behemoth Auntie Anne's opened in June in Shenzhen. Additional openings are expected to take place soon in Beijing and Shanghai.
The new locations in China will bring a customized approach to the market in order to meet the desires of Chinese consumers, per a company release. The location includes a new store design, an expanded menu and more than 20 different tea offerings. The new location is operated by Chinese franchisee Gaga Group.
"China is a key market for Auntie Anne's," says Mike Kehoe, president of international at FOCUS Brands. "We see enormous growth potential in China as we know there is broad appeal for our classic pretzel and new tea offerings."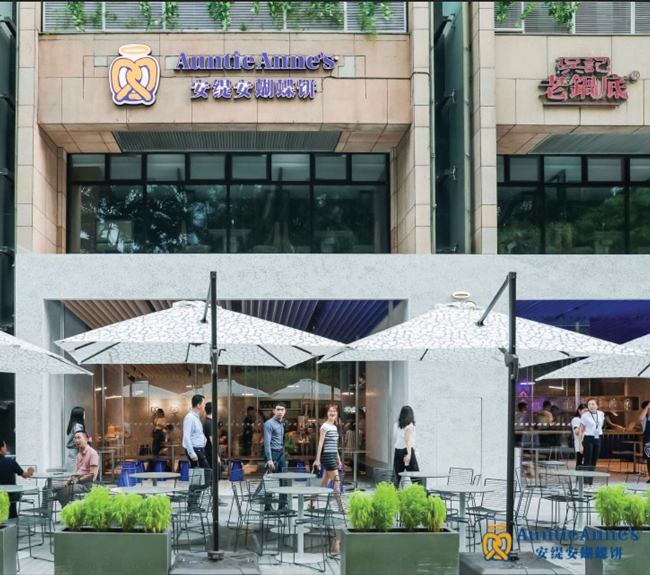 The introduction of Auntie Anne's is only the beginning for FOCUS Brands in China. The company is aggressively preparing for the launch of additional portfolio brands, including Cinnabon.
Auntie Anne's has more than 1,800 locations in 48 states and more than 25 countries.