California Pizza Kitchen opened its first restaurant in Australia at the landmark Hillarys Boat Harbour in Perth. Operated by franchisee California Pizza Kitchen Australia, the 370-seat, 9,500-square-foot restaurant is the world's largest CPK and the first of three new restaurants planned for the area following recent openings in Japan, South Korea, Hong Kong, UAE and Mexico.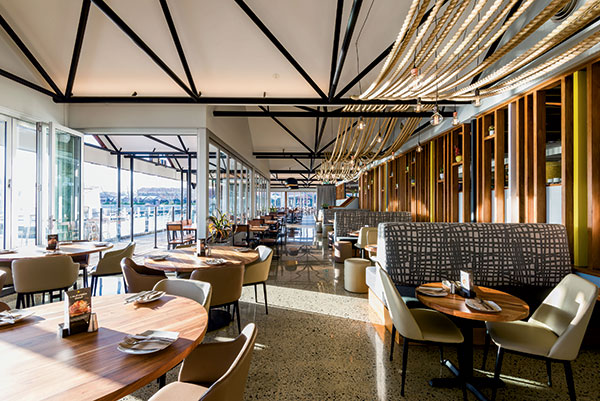 Modern design highlights CPK's new look with rustic elements, local accents and an open kitchen showcasing a central hearth pizza oven, where guests can watch their meals be prepared from scratch. Natural elements like warm, reclaimed woods; a fresh herb garden; colorful decor; and artwork of local landmarks add to the restaurant's modern design and neighborhood feel, while a patio opens up for al fresco dining. In addition to CPK's classic lineup of pies, the menu also includes shareable small plates and salads alongside premium wines and regional beers.
With the opening in Perth, CPK's global franchise footprint has now reached 83 units in 16 countries. Its largest international markets are Mexico (22 restaurants), South Korea (9 restaurants), the Philippines (7 restaurants) and India (6 restaurants). In the U.S., CPK currently owns and operates approximately 200 locations.