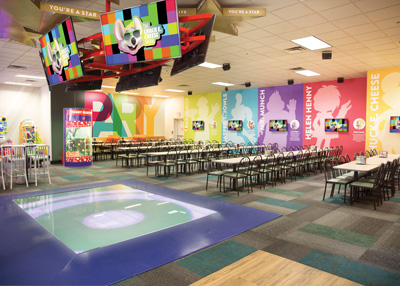 Image courtesy of CEC Entertainment, Inc.Dallas-based CEC Entertainment, Inc., parent of both Chuck E. Cheese's and Peter Piper Pizza restaurants, signed development agreements with franchisees for 25 new Chuck E. Cheese's restaurants across Mexico, Egypt, Kuwait, El Salvador and Bahrain.
The company has been actively growing its international franchise footprint and operates 65 Chuck E. Cheese's restaurants across 13 foreign countries and territories, with the biggest concentration in Mexico and Saudi Arabia. Over the coming months, the company plans to pursue new development deals across other countries in the Middle East and Central America as well as Asia and South America.
CEC Entertainment also appointed Arun Barnes as senior vice president of international franchise. In his role, Barnes helps franchisees ramp up new operations and provides support across operations, marketing and culinary.