The third annual rd+d awards celebrate our readers' accomplishments. rd+d strives to be a reader-driven resource, shining the spotlight on best-in-class projects and case studies. The awards highlight and celebrate excellence in the restaurant development and design communities. A big thank you to everyone who took the time to submit.
An increasingly experienced panel of judges reviewed a record number of entries. The judges spent the entire day carefully considering how each project submission matched up to the criteria, and, ultimately, advocating for their favorite entries. One judge even called one of the restaurants to clarify a point about their service style! A big thank you to the panelists for their hard work and dedication in making these awards possible.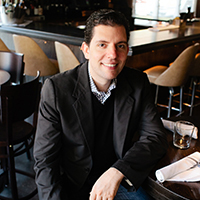 Marc Jacobs
Divisional President
Lettuce Entertain You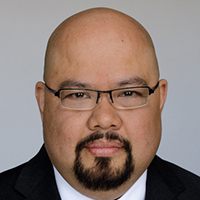 Jay Miranda
Principal
Restaurant and Retail Design Studio
Chipman Design Architecture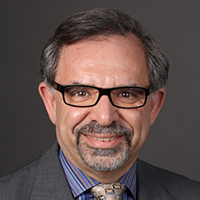 Tony Spata
Director
Building Systems Design — Americas
Hyatt Hotels Corporation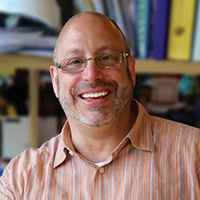 Steve Starr
President
starrdesign
Sara Talleux
Principal
Simeone Deary Design Group
Best Bar Design
Nestled inside the Palazzo Resort and Casino, this high-concept cocktail bar seats 65 guests. Rosina is a character — a prohibition-era Sicilian socialite with a penchant for parties — that the design team developed. The space was designed with her glamorous life and style in mind. The judges felt the design was the "most cohesive" of the entries and "really evoked the emotion of the 1920s" with its distinct "art deco feel." They said "it has a lot of character for such a small space" and "it transports you and looks bigger than it is without being too literal."
Editor's Note: rd+d awards judge Sara Talleux of Simeone Deary Design Group was not involved with the evaluation of this project category.
Images courtesy of Simeone Deary Design Group
Best Limited-Service Restaurant Design
Owner: Michael Rosen
General Contractor: Shawmut Design and Construction, Los Angeles
Architect: PGAL (formerly Bluemotif Architecture), San Diego
FF&E Designers: Valletta Design Group, San Diego
MEP Engineers: CRO Engineering, Huntington Beach, Calif.
Structural Engineer: Englekirk Structural Engineers, Los Angeles
Kitchen Design and Installation: TriMark, Irvine, Calif.
AV/IT Team: Paradise Infotech & Automation, San Diego
Mural Designs: Matt Forderer, San Diego
Exterior Signage: Coast Sign Incorporated, Anaheim, Calif.
From its Moet & Chandon vending machine to its playful use of art, the 5,186-square-foot Crack Shack mixes rustic farmhouse with whimsical grace notes to serve its mix of "better" chicken and egg menu items. High ceilings and tall windows let natural light deep into the dining room where murals are "chickenized" satires of famous works of art and pop cultural iconography. The judges felt this concept was "fresh, irreverent" thanks to the design team's "repurposing of old materials like the decorative block on the bar." The judges also like the concept's fresh approach to the restaurant's art.
Images courtesy of Stephen Whalen Photography
Honorable Mention: Pono Ono Poke, Evanston, Ill.
The project team took a 2,100-square-foot dank concrete space that once housed a flower shop and transformed it into a restaurant accented with warm wood and delicate live greenery. It received a mention from the judges due to its "fresh, clean design."
Image courtesy of Emilia Czader
Best New Concept Launch
Grate Modern Mac and Cheese puts its "cheesehead" heritage front and center with locally sourced ingredients, including Wisconsin dairy products. Transparency is paramount at Grate, where customers can watch staff prep and make their orders. A "cheese window" provides a firsthand look at the staff freshly grating large blocks of Wisconsin cheese. "From a systems standpoint it seemed very efficient," the judges noted. The finished space was "clean, not overly designed." And it was a winner because the project team was "true to their concept and it shone through very well. Highlighting the grater was an awesome touch."
Image courtesy of Neil Kiekhofer of Front Room Photography
Best New Prototype
WINNER: Burger Boy, San Antonio
The original Burger Boy opened in in 1947 in an A-frame building that seated just nine diners. The latest iteration pays tribute to the iconic A-frame design with an 1,800-square-foot jewel-box design. The design also incorporates retro iconography that capitalizes on the concept's longstanding futuristic mid-century elements. The judges noted that the redesign was a "fresh take on an iconic, older brand." They especially liked "the updated architecture" and the increase in seating in the dining room.
Images courtesy of Gensler/Dror Baldinger
Form + Function
This luxury, European-style food hall features a 30-seat bar that offers 48 different wines by the glass and ten individual food stations that serve Italian and Mediterranean fare. Thanks to its jewel-box-style displays and glass walk-in coolers, the design features unusual transparency and openness for a food hall setting. The judges were wowed by a project that "didn't separate dining from foodservice areas" but managed to have "interesting seating, attention to detail and polished finishes." Additionally, the judges noted the "tables have nice details, which add warmth to what could be a cold space." Ultimately, they declared it "refined and elegant."
Images courtesy of Carlos Domenech
Best Full-Service Restaurant Design (check average more than $50)
With the singular goal of bringing a world-class steakhouse to Detroit, the project team set about creating an exceptional restaurant experience. Modern elements, like an open kitchen and a full-service butcher shop, were placed alongside historic building elements, like a 100-year-old marble staircase. The judges thought the entire concept represented a fresh approach, particularly in bringing the kitchen into the dining room. "They brought energy with the kitchen and the staging of a butcher shop instead of a bar, which is where you'd usually expect the energy to come from," said the judges. "It's hard to stand out in this category, but they did it."
Images courtesy of Michelle and Chris Gerard
Best Full-Service Restaurant Design (check average less than $50) (TIE)
WINNER: Tsunami, New Orleans
This renovation turned a heavily draped sushi restaurant into a modern space filled with natural light. The project team accomplished this by creating zones using lighting, textures and subtle transitions between bar, group dining and banquette seating. Japanese Wagara patterns inspired the creation of screens and texture surfaces that create privacy but don't truly close off any one area of the restaurant from another. The judges felt "the design is fluid, consistent" and maximized seating without feeling "clustered." One judge said, "This was a renovation that doesn't feel like a renovation; it feels like a brand-new space."
Image courtesy of Sara Essex Bradley
Owner: Yi Xuan Hospitality Management, Brea, Calif.
Interior Architecture and Design, Brand Strategy, Menu Design and Environmental Graphics: CallisonRTKL, Los Angeles
Contractor: Mitchell General Contractors, Inc., Irvine, Calif.
Lighting: Vortex Lighting, Los Angeles
Structural Engineering: Grimm & Chen Structural Engineering, Inc., Irvine, Calif.
Mechanical & Plumbing: Zero & Associated Mechanical Consulting Engineers, Costa Mesa, Calif.
Electrical: OMB Electrical Engineers, Inc., Irvine, Calif.
Kitchen Design: Clay Enterprises, Santa Ana, Calif.
A Chinese import that hopes to share the love of "jiaozi" — dumplings — with American diners, this restaurant provides a front-row seat to experience the theater of the kitchen at its dumpling bar. On a key feature wall, ceramic dumplings accent large ribbons of painted metal. The judges liked that the project subverted expectations and didn't look like a "traditional dim-sum" restaurant. "From the standpoint of delight, this is a phenomenal space," said one judge. "I would love to sit there and eat dumplings." The judges also enjoyed the "incredibly simple use of materials" to strong effect.
Images courtesy of © 2018 Lawrence Anderson Photography, Inc. All Rights Reserved.