OZU East Kitchen, located in Los Angeles' Atwater Village neighborhood, is a fast-casual pan-Asian concept from new restaurateur Paul Yi.
Inspired by legendary Japanese filmmaker Yasujiro Ozu, the restaurant's design is a study in minimalism given depth and warmth by the use of wood tones. The project was a full gut remodel of what was a 2,200-square-foot organic food market. In included new doors, outdoor seating and signage.
"The interior experience is delineated by three horizontal spatial zones," says Aaron Neubert, president of Aaron Neubert Architects and the project's designer. "The lower zone contains the furnishings occupants physically interact with — warm in color and texture. The middle zone is painted white and free of visual clutter to emphasize the conversational space and interaction between seated occupants. The upper zone — consisting of the transition between the white walls and the dark gray ceiling — creates the mood and develops a detailed visual landscape while occupants are standing and circulating within the restaurant."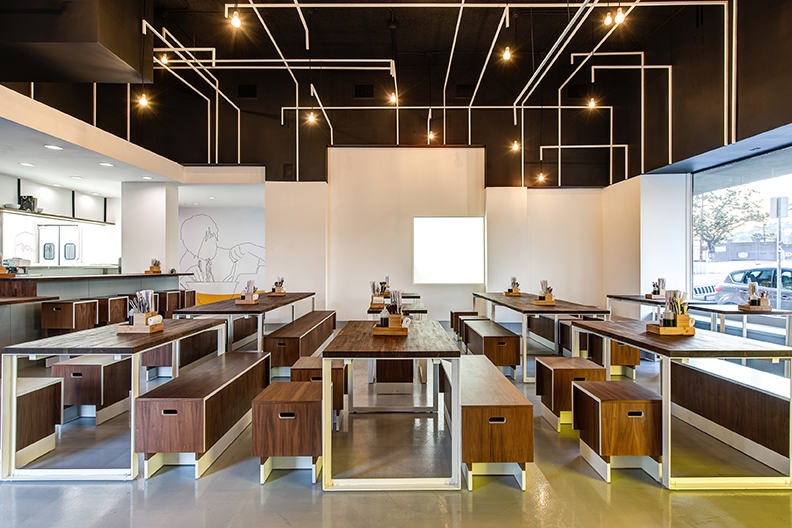 Fabricated from tube steel and suspended high above the dining room, the ceiling installation evokes the pliability of ramen noodles as well as the feeling of traditional Japanese lanterns.
Steel-framed tables with reclaimed walnut tops create straight lines in the dining area. The traditional bento box inspired the simple and utilitarian design of the "bento" walnut stools and benches that flank the tables. Multiple bench sizes and seating arrangements encourage communal dining.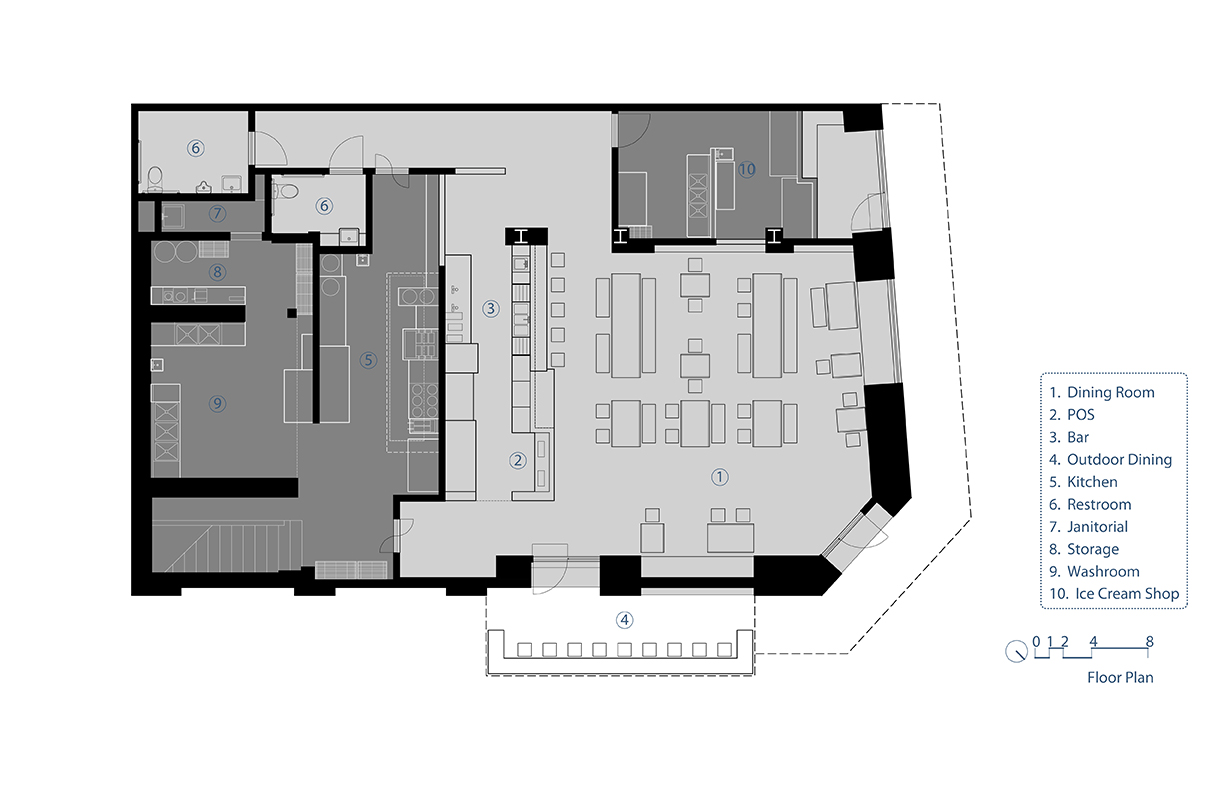 The design also serves as a prototype and initial branding identity for the restaurateur's future concepts.
Photos courtesy of Aaron Neubert Architects.