Vancouver International Airport (YVR) opened a new full-service restaurant this month, Lift Bar & Grill, an outpost of a local upscale restaurant offering seasonal cuisine and local seafood.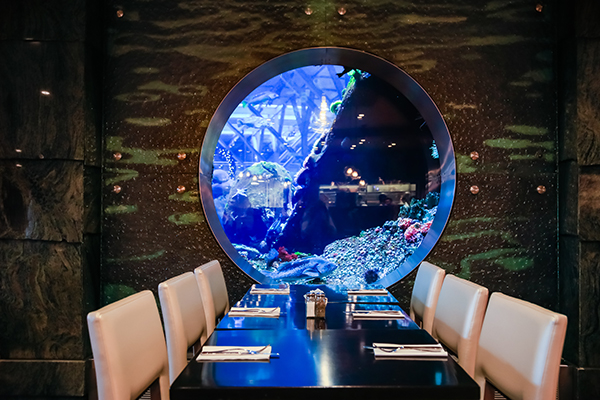 YVR Lift1
Centrally located in the international terminal, the restaurant wraps around the airport's iconic aquarium and has a coastal waters theme. Interior tones include warm oak, steel blue and charcoal greys.
YVR partnered with SSP Canada, a division of SSP Group, to bring the Lift Bar & Grill concept to the airport. SSP Group operates approximately 2,000 units in more than 30 countries worldwide, including 10 locations at YVR.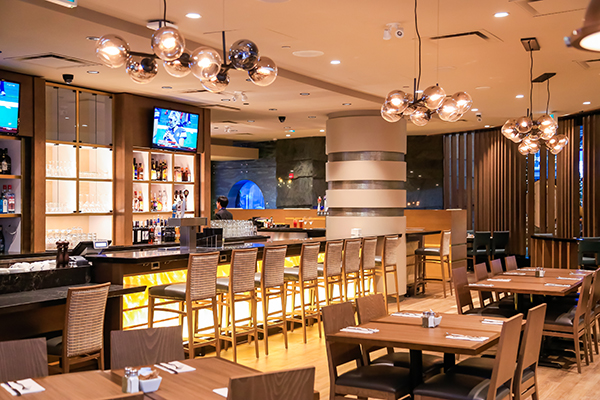 In addition to Lift Bar & Grill, SSP Canada will open five other food and beverage locations, occupying 14,225 square feet at YVR. Restaurant expected to open in 2017 include Pajo's Fish & Chips, Bánh Shop and Freshii, with the remainder expected to open in 2019.
Photos courtesy of CNW Group/Vancouver Airport Authority