Design
Amelia Levin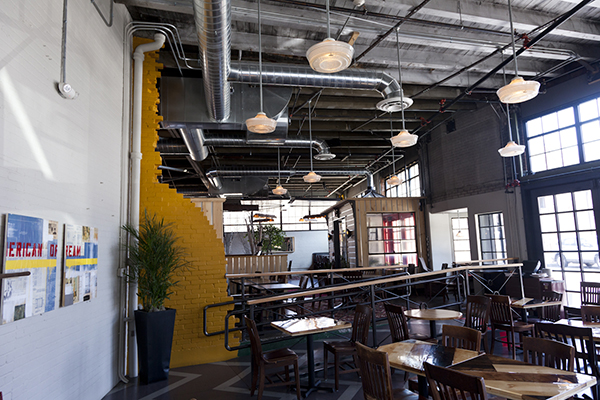 Paying homage to the former auto dealership and ambulance garage that once occupied the space, designers for Steel & Rye in Milton, Mass., blended existing industrial and historical accents with newly minted blonde wood and innovative fixtures using salvaged building materials.
The Editors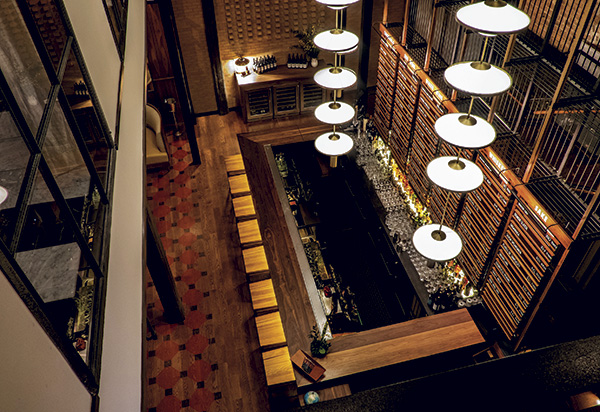 Great architecture, world class designers and award-winning chefs come together to make Chicago one of the nation's most exciting restaurant cities. Its newest, most buzzworthy restaurants offer up innovative,  on-trend designs and cuisines while maintaining a welcoming, comfortable vibe. Here we take a look at some newcomers to check out next time you visit the Windy City.
The Editors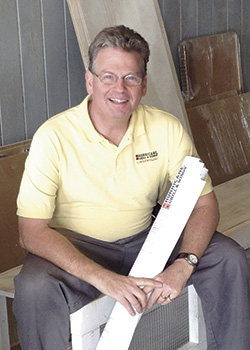 Rob Milich directs design and construction for Hurricane Grill & Wings, the 70-plus-unit casual dining chain based in West Palm Beach, Fla.
Donna Boss
When customers enter a fast-casual restaurant, they head straight for the service line. That's where they view the menu, place their orders, select from ingredients on display and watch staff assemble their customized meals before paying at the other end of the line. It's also where, in the midst of the action, customers begin to determine whether the restaurant's brand meets their expectations.
The Editors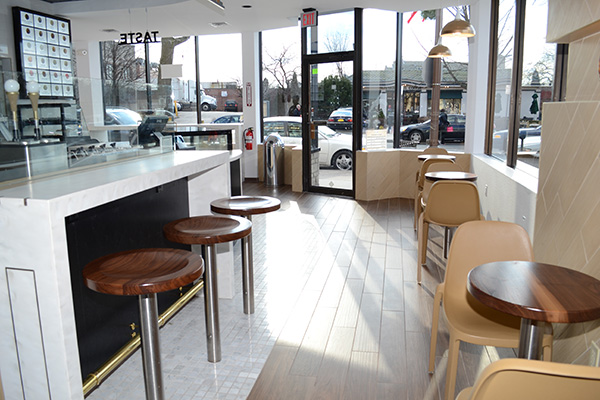 The Häagen-Dazs Company Shops has unveiled an elevated new prototype at a remodeled unit in Bronxville, N.Y. Designed by Interbrand Design Forum, the prototype aims to create a premium appearance consistent with Häagen-Dazs' retail brand and provide a guest experience that's distinctive from the typical ice cream/fro-yo shop.
The Editors
Following the success of their 15-year-old La Casita Mexicana, award-winning Los Angeles chefs Jaime Martin Del Campo and Ramiro Arvizu opened a second restaurant, Mexicano, in a South Los Angeles shopping plaza in early February. The restaurant, which showcases authentic Mexican cuisine traditions, draws on Mexican design authenticity as well.
Andy Simpson, Results Thru Strategy
"You don't know how to design anything! You need to just sit down and listen and maybe you will learn something." This was the opening salvo in what eventually became a good relationship with the creator of two highly successful restaurant chains during our first meeting.
Dana Tanyeri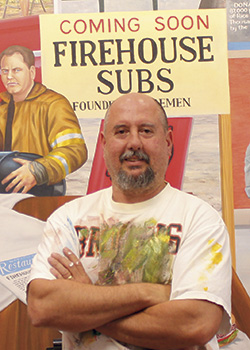 While distinctive wall murals seem to be en vogue in many new and refreshed restaurants, they have long been an iconic part of Firehouse Subs' décor package. With the exception of a few that lack wall space, every unit in the chain's system sports a custom-designed, hand-painted mural. And every one of those murals has been created by Joe "Art Brush" Puskas, who heads up the chain's in-house art department. Puskas shares the backstory of the murals, which now number more than 850.