Page 1 of 5
These trending new spots in the Capital City stay out of politics with their designs, meant to cater to a highly diverse, cocktail- and culinary-focused crowd.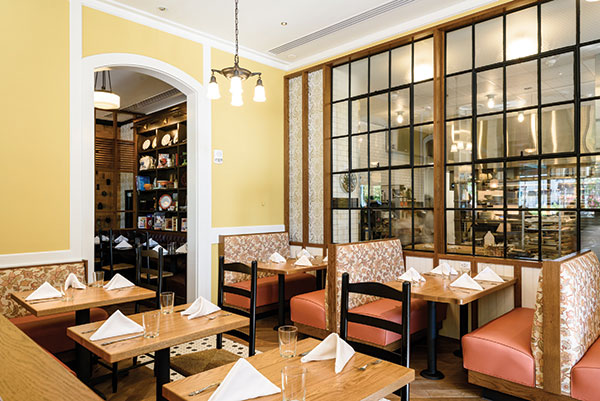 Successful D.C. restaurateur Jeff Black has reopened this popular restaurant that had previously operated from 1995 to 2013 in a bungalow-style building off the Rockville Pike.
As an homage to Black's grandmother Addie, the new 4,000-square-foot, 200-seat restaurant retains the intimate scale of the original space by taking design cues from an older-style home with various rooms for formal dining, living, reading and sitting. Designed to feel as welcoming as Grandma Addie's home, the entranceway, an airy foyer with accordion floor-to-ceiling windows that open to the sidewalk, receives guests before the "house" splits into intimate rooms, each with its own purpose and feel.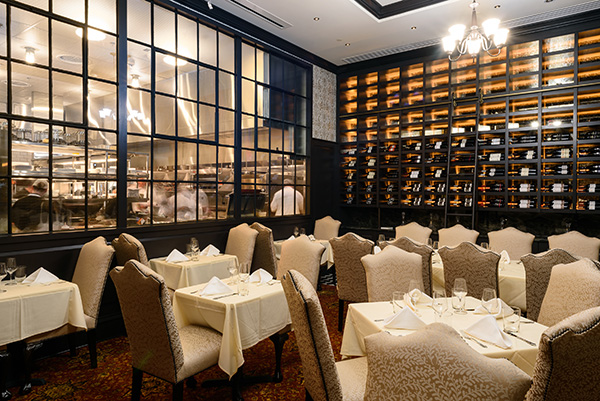 The dining room is the most formal of the spaces with crisp white tablecloths, thick cushioned chairs and plush carpeting. The neighboring family room provides a view of the kitchen through glass windows with antique panes and an enlarged photo along the back wall of Addie, in heels, fishing from a rowboat. Lined in bookshelves, the den is richer in materials and textures than the other rooms and is home to the 20-seat bar, complete with the modern convenience of electrical outlets at each seat. Continuing though the space, windows open up to the six-seat oyster bar and expansive patio, which faces a lush courtyard and bubbling fountain of Park Potomac.
Photos courtesy of Andy DelGiudice