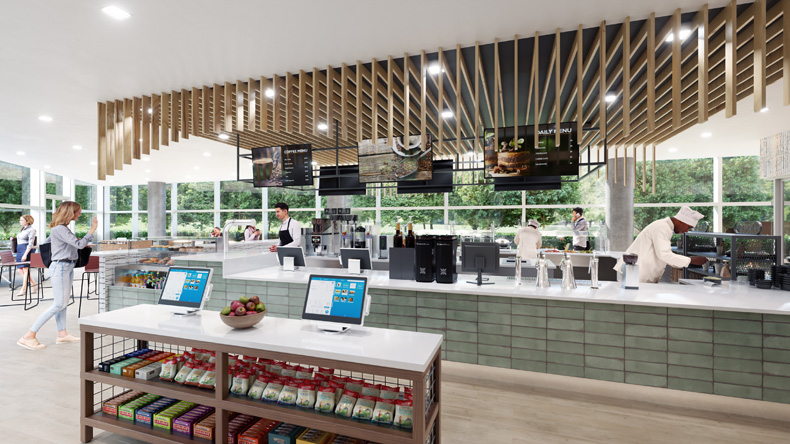 Technology Integration by VisionBuilders & Design
In an ever changing market, technology is finding itself at the forefront of design through the use of apps, self check out stations, and slim point of sale equipment. With the changes in how the space is experienced, back of the house spaces surely must adjust along with it.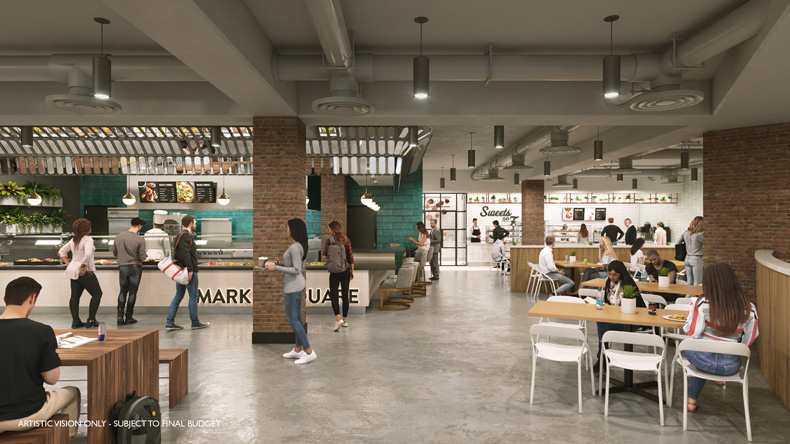 Food Hall by VisionBuilders & Design
Starting with the guest experience, food halls and micro restaurant concepts are here to stay. These singular hubs provide food options for everyone and create a casual social experience for guests to immerse themselves in the space. Technology integration is also critical to continue the feel of flow and ease. This is where self checkout stations and food lockers come into play.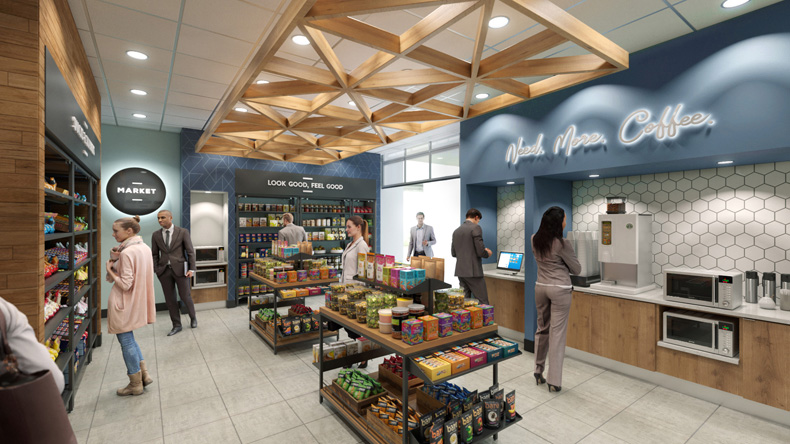 Grab'n'Go Market by VisionBuilders & Design
Utilizing self checkout, grab'n'go markets and retail will allow guests to be in and out of spaces quickly. No need to wait in long lines when there's an app for that! Additionally, food lockers allow the guest to be on their own schedule - grab a drink and table while they wait for their food to be ready. There are two ways to approach a food locker solution - users pick up food ordered through apps or food is delivered to the user after being ordered at a station. Everything happens behind the scenes with a ghost kitchen, seamlessly prepping all the different meal concepts.
With shared ingredients and labor, operators should be at ease given the current labor shortage, supply chain interruptions, and inflation. Ghost kitchens allow a reduced footprint needed for the back of the house area. Doing this gives more square footage allocated to the guest experience, allowing for more customers and more space for flexible seating where anyone can enjoy their food, catch up on emails or last night's game.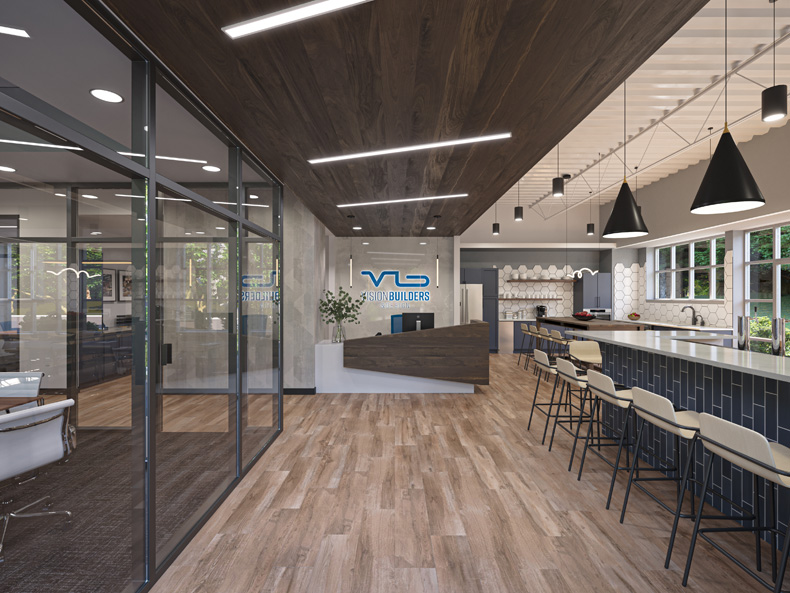 Our Office by VisionBuilders & Design
VisionBuilders & Design specializes in experiential foodservice experiential design, providing a dynamic partnership with their in-house foodservice consultants, interior designers, and 3D visual artist.
VisionBuilders & Design is your one-stop shop with a collaborative team that cultivates the first impression and ease of operations.