For brands looking to expand into international markets, location should almost be last on the list of considerations. While hot international growth markets such as Canada, the Middle East and parts of Asia remain attractive, it's their correspondence to other factors that make a successful transition.
"Region is not a strategy. It goes back to, what is your brand and how does it match with the geography of a region?" says Ben Butler, an international restaurant and retail advisor. "It starts with what's your brand, what is it that you're serving, and how complex is your business to operate?"
In markets outside the U.S., the fast-food experience tends to be a bit more aspirational; the design, as in this Wendy's in Tbilisi, reflects that.Brand owners and operators should find these questions relatively easy to answer, yet tailoring a U.S.-based concept to meet the supply and demand of an international clientele requires perseverance, consistency and a lot of due diligence.
"The thing we want to be delicate to is being true and authentic to the U.S.-founded brand, while at the same time, making the brand relevant for an international market," says Tré Musco, founder of Tesser Big Picture Branding. The company has developed the international branding for Ben & Jerry's, as well as top U.S. brands such as KFC, Wendy's and Popeyes.
"When you think about Ben & Jerry's, we can completely internationalize it but when we talk about it to consumers in other countries they like it because of its roots. They see it as a symbol of freedom and that anything is possible," Musco says. "We wanted to keep the same DNA, but we know that in most international markets quick-service food is much more an aspirational experience whereas in the U.S., it's more functional and a bit more apologetic. In international markets, basically, we take the brand, keep the authenticity and turn up the dial. We spend more money per square foot and we have ideas that are a bit more daring."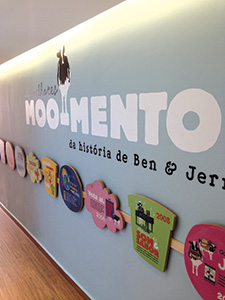 When it comes to international expansion, consumers want chains, such as Ben & Jerry's, to communicate their brand history throughout the restaurants in a more explicit manner than occurs in the U.S.For example, the Wendy's location in the Republic of Georgia is a glass-enclosed, two-story building with the second floor reminiscent of a lounge. Additionally, Popeyes in Costa Rica features a second-floor balcony and 12-foot windows.
"While the U.S. is a great country, it's not leading in design," Musco contends. "There are other places more famous for design — such as in Europe, Tokyo or Japan. Even in a country like the Republic of Georgia the new buildings there are incredibly modern and like works of art. Also, people are really interested in the story of a brand and we have to be more clear and overt about a brand's story in other markets than we do in the U.S. Inside Wendy's in the United States we don't tell that many stories about the brand, but internationally it's a whole different challenge."
Weighing the Factors
In truth, expansion into international territory for a well-positioned brand should not be difficult to navigate. However, understanding the supply chain, the dining habits of people from other cultures, labor laws and myriad other operational nuances are enough to keep many operators on their home shores.
"If you're going to do it, the first places you should look at are Canada or Mexico," says Darren Tristano, executive vice president at Technomic. "If you want entry into Europe, look at the UK because dining behaviors there are more closely tied to ours. Then you've got Singapore and Australia, and places in South America, such as Brazil, that are growing."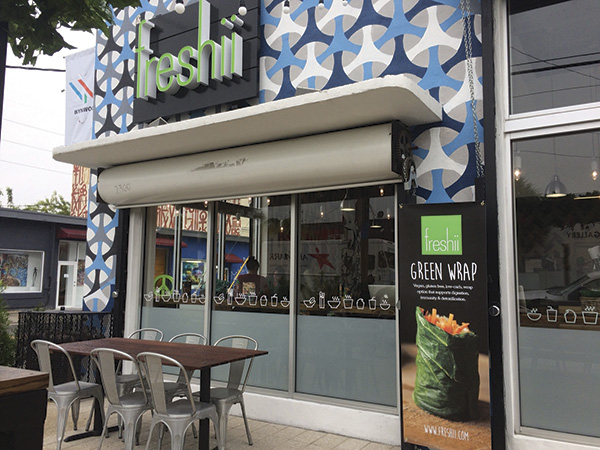 While Freshii firmly establishes the brand's appearance across each unit, the chain remains flexible in regard to how the standards are reflected in each of the 13 international markets it serves.While there are no quantitative lists in terms of the top countries experiencing franchise growth, anecdotally the markets seeing the most in international franchise activity are Canada, Mexico, the Philippines and the UAE, according to Josh Merin, director, International Affairs for the International Franchise Association.
"Canada and Mexico are the most common first international markets for U.S. franchisors," he says. "The Philippines has a steadily growing economy and a business community of growing sophistication. The familiarity with U.S. brands and use of English also meaningfully contribute to the interest of U.S. franchisors in the Philippine market. The UAE is capital rich and eager to diversify its economy, which makes franchising a natural fit."
While it can be done — and many have proven successful — restaurant operators should weigh several key considerations before making the determination of where they want to go. For starters, will people even eat the product? "Brazilians and Koreans eat a lot of meat, but in China and other Asian cultures they're not really beef eaters, except maybe in Japan," Butler says. "This goes back to the question of whether the food your brand serves fits the market you want to expand into."
In addition, it is important to understand how easy it will be to get the kind of ingredients a concept needs to the region.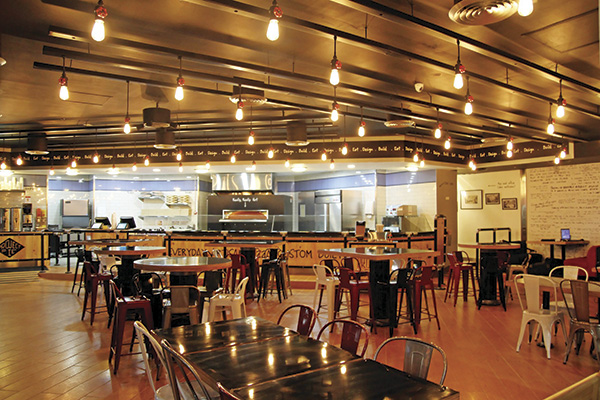 Fast-casual pizza chain Project Pie has agreements in place to develop 60 locations in England, Scotland, Wales and Ireland over the next 10 years.When Anthony Russo was looking to expand his Houston-based Russo's Restaurants — Russo's New York Pizzeria and Russo's Coal-Fired Italian Kitchen — the Middle East was his first choice. However, there was a big learning curve in regard to supply chain and the country's import rules and regulations. Despite having a Middle Eastern franchisee already in the restaurant business, it took Russo nearly eight months to get his list of ingredients approved for import into the region.
"We talked with the local municipality to see what their requirements were, and they were pretty strict," he says. "The ingredients could not contain alcohol so we eliminated some dishes that used wine from the market. Everything also had to be less than one year old."
Russo uses a Baltimore-based exporter who handles product labeling and paperwork.
"We decided to get approvals in advance even though it costs more," he says. Yet despite the cost, the move has been worth it. The company's first unit in Dubai has led to deals in Saudi Arabia, Iran, Qatar and Riyadh.
"I was so surprised at how they have embraced us," Russo says. "They love to eat out. It's almost like food is a form of entertainment. And the location is such a mixed culture that it doesn't feel like the Middle East at all. To me, it's like a melting pot."
Clearly, for brands entering international markets, the exposure can work to their advantage. Like Russo, this rings true for Project Pie founder James Markham. He signed a deal in October to develop 60 fast-casual pizza locations in England, Scotland, Wales and Ireland over the next 10 years. The new locations will join existing ones already in the U.S. and Philippines and add credibility to the franchise program.
"The deal in the Philippines really opened up opportunities internationally for us," Markham says. "We have now had inquiries from everywhere in Asia because they heard about us and loved the product. The other thing that is resonating well, especially in the Philippines, is the demographics are the same as here."
Finding the Right Partner
What made Project Pie's expansion into the Philippines a success was the operational group with whom Markham chose to partner.
"We met them about a month before opening our first U.S. store," he says. "They are very experienced operators, and they own Shakey's International and have about 800 concepts between them. So, they already had the supply chain connections. They've now been open a little over a year there and the ninth store will open in two weeks."
In terms of international growth, finding the right operational partner or franchisee is crucial. Not only do they know the local marketplace, they could bring in much needed start-up capital to launch an international expansion strategy or as a way to help with cash flow. "When we were in early-stage growth, every dollar coming in was important," Markham says.
For Jenny Hoshoian, senior purchasing manager, supply chain and international growth at Toronto-based Freshii, the brand look and feel is firmly established across each unit. But the brand remains flexible in regard to how the standards are reflected in each of the 13 international markets it serves.
"We hand pick the locations of our stores based on our partners doing their homework in their respective cities," Hoshoian says. "Franchisees operate in the country where they are from. And because we're a fresh food brand, we encourage those partners to establish local relationships. We give them a list of products that we want them to find and supply and then we have someone go out there and meet the vendors to make sure the food fits the taste and quality profile that is up to the Freshii standard."
Franchisees operate each of the company's international units and master franchisees have the right to develop certain regions or countries. "There are cultural nuances for every country and region, but the flexibility of our brand makes it relatively easy to set up shop anywhere," Hoshoian says. "The reason behind our international growth is essentially that we believe the market is trending toward health and wellness. These franchise partners are seeking us out rather than us seeking them out."
Look Before You Leap
If looking for a franchise or joint-venture partner abroad, restaurant owners should have a checklist of things to accomplish before making a formal expansion proposal. Butler advises a checklist should include:
Franchise agreement
Registered trademark
Legal advice about franchise agreements in the country under consideration
Feasibility study
Certainty that they can geographically support an international location
"For brands that are thinking about expanding internationally, after they answer these questions, it comes down to finding a partner that will give them what they need," Butler notes. "That's why people go to the Middle East. Many of the countries are an open market; English is huge because you have big ex-pat communities; the weather is such that people want to be eating out; and you've got large [franchising] groups who essentially are collecting cosmetic jewelry with brands. If you can find how your brand can fit into their portfolio then they'll want it and they have the capability and experience to support it."