New York Cruise Lines opened Fish Bar at North River Landing, a seafood lounge and restaurant housed on a 10,000 square-foot yacht docked on the Hudson River.
Fish Bar's operation spreads out over three levels of the yacht. The top deck measures 3,000 square feet and offers city views in a bar/lounge atmosphere. The dining area resides on two lower decks and includes both indoor and outdoor bars.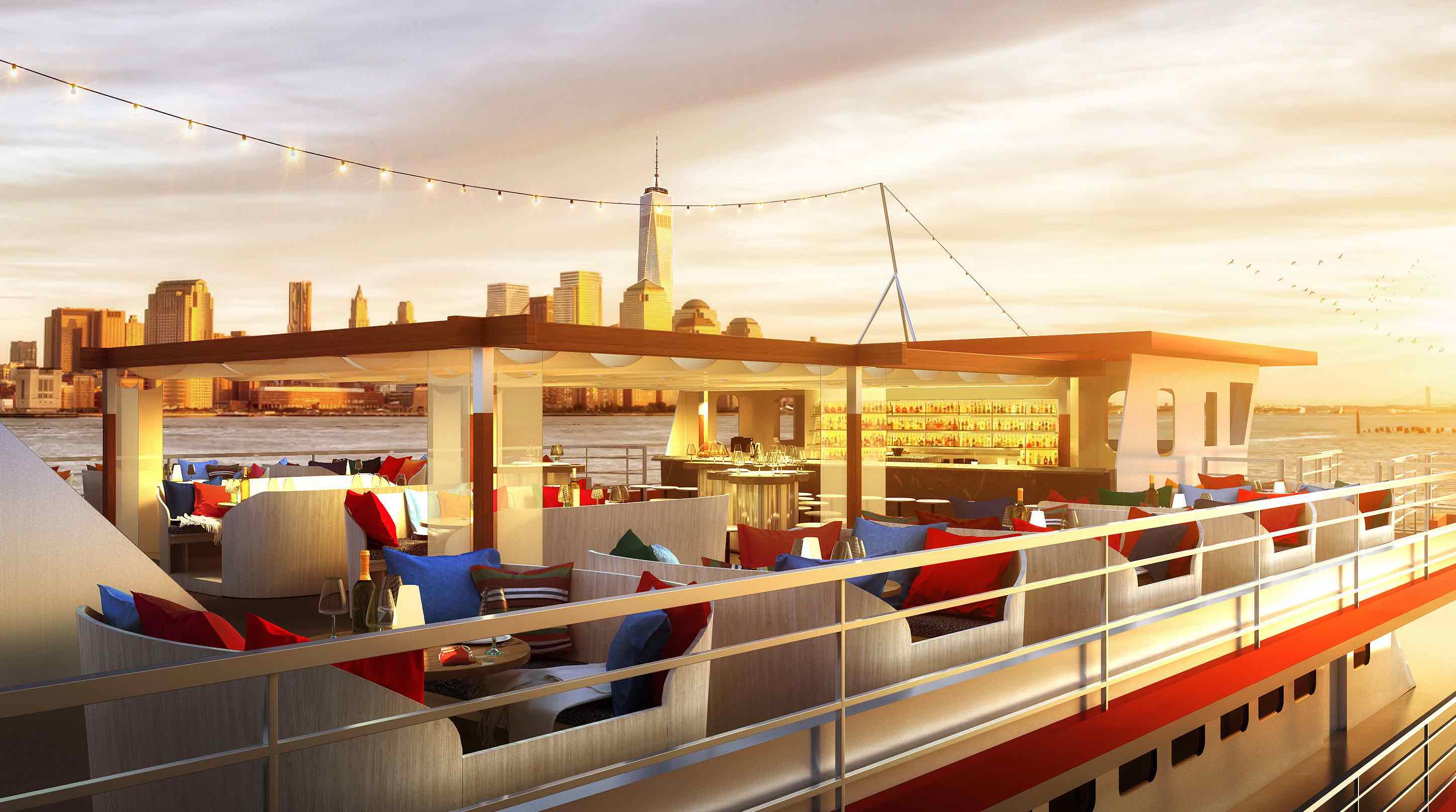 A vintage yacht serves as the inspiration for the design, which includes hammered brass bars, upholstered banquettes, reclaimed teak floors and semi-private outdoor cabins.
This is New York Cruise Lines' second "floating restaurant concept." It also operates River Lobster Company, also in New York City.