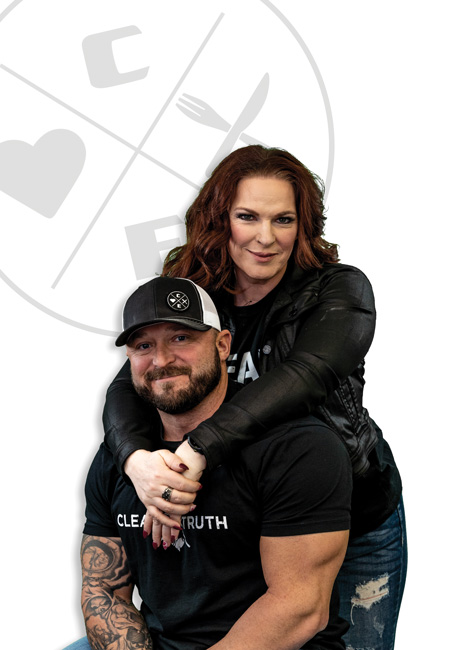 Co-founders Don and Evonne Varady Images courtesy of Clean EatzChipotle Mexican Grill, Five Guys, Panera Bread, QDOBA Mexican Eats — those are some of the most familiar names and groundbreaking concepts in the fast-casual segment that continue to set the pace in the category they helped define. But in the collective shadow of such Goliaths, there's a slew of up-and-coming concepts — some very new, some newly invigorated and primed for expansion — keeping the category fresh, dynamic and more diverse than ever.
Their menus range from classic comfort and soul foods to ethnic and fusion cuisines, plant-forward, diet-friendly and indulgent vegan. Their founders include entrepreneurial immigrants, opportunity-spotting friends and family members, and even corporate chains seeking new avenues for growth. But as different as they may be, they're all driven to satisfy consumer appetites for high-quality, flavorful foods, customization, speed and convenience while at the same time delivering unique brand experiences.
Clean Eatz
Founders: Evonne and Don Varady
HQ: Wilmington, N.C.
Menu focus: Diet-friendly, wellness-focused cafes, packaged meal plans
Units: 97
Average check: $72 per person (includes meal plan)
Ideal unit size: 1,700 – 2,400 square feet
Clean Eatz brings a unique business model to the fast-casual sector. It's built on menus touting clean, healthful options that can suit any dietary need or trend; education and engagement around fitness and wellness; and multiple revenue streams, including dine-in, grab-and-go and packaged heat-and-eat meals. Franchising since 2015, the brand has grown to 97 locations in 25 states. Nearly 90 additional units are in the development pipeline, according to Don Varady, who co-founded Clean Eatz with his wife, Evonne, in 2013.

Only two units are company owned, including one expected to open by year's end in Wilmington, N.C. It measures 10,000 square feet and features a 2,400-square-foot Clean Eatz cafe as well as the brand's new corporate headquarters, test kitchen and training center.

"What makes us different is the fact that we have brick-and-mortar cafes as well as the prepackaged meal business," Evonne Varady notes. "Guests can come in for lunch, dine-in and pick up a prepared meal for later. Usually, they love it and then start picking up their weekly meals with us."
Cafe menu options include customizable bowls as well as wraps, burgers, flatbreads, melts and smoothies, along with snacks and sides.
Already well positioned for off-premises sales, Clean Eatz's packaged meal plan business took off during the pandemic. Today, the sales split is roughly 60% meal plan and 40% cafe, which includes dine-in, carryout, catering and ready-to-eat snacks and beverages.

Clean Eatz's meal plans do not involve subscriptions or deliveries. Menus change weekly and include five lunch/dinner options and one breakfast option. Special requests are honored and payment is made online or at pick-up. "We tried a delivery program, but it didn't work for our model," Evonne notes. "All orders are picked up in the stores, which allows guests to add extra snacks, dessert bars, drinks, etc., before checking out."
Designed to showcase the multiple revenue streams, stores average 1,700 to 2,400 square feet with between 15 and 40 cafe seats each. As a destination concept, prime, highly visible locations aren't required, Don says. Inside, guests pass grab-and-go freezers and open-air merchandisers en route to the counter, where they can order dine-in or carryout. "There's also a signup tablet at the counter for weekly prepackaged meals, with a team member on hand to talk them through that process," he says.

Clean Eatz doesn't just feed its guests; it aims to partner with them on their wellness journeys. The brand started the Clean Eatz Foundation, for example, raising funds and sponsoring events to help combat childhood obesity and provide scholarships for students in health and fitness fields. It also hosts the annual "We Change Livez Challenge," which encourages participants to share their health and fitness journeys via the brand's social media platforms and to participate in a weekend group fitness and nutrition education event in Wilmington. At the end of the eight-week challenge, the winner walks away with $25,000 and a year's worth of free Clean Eatz meals.