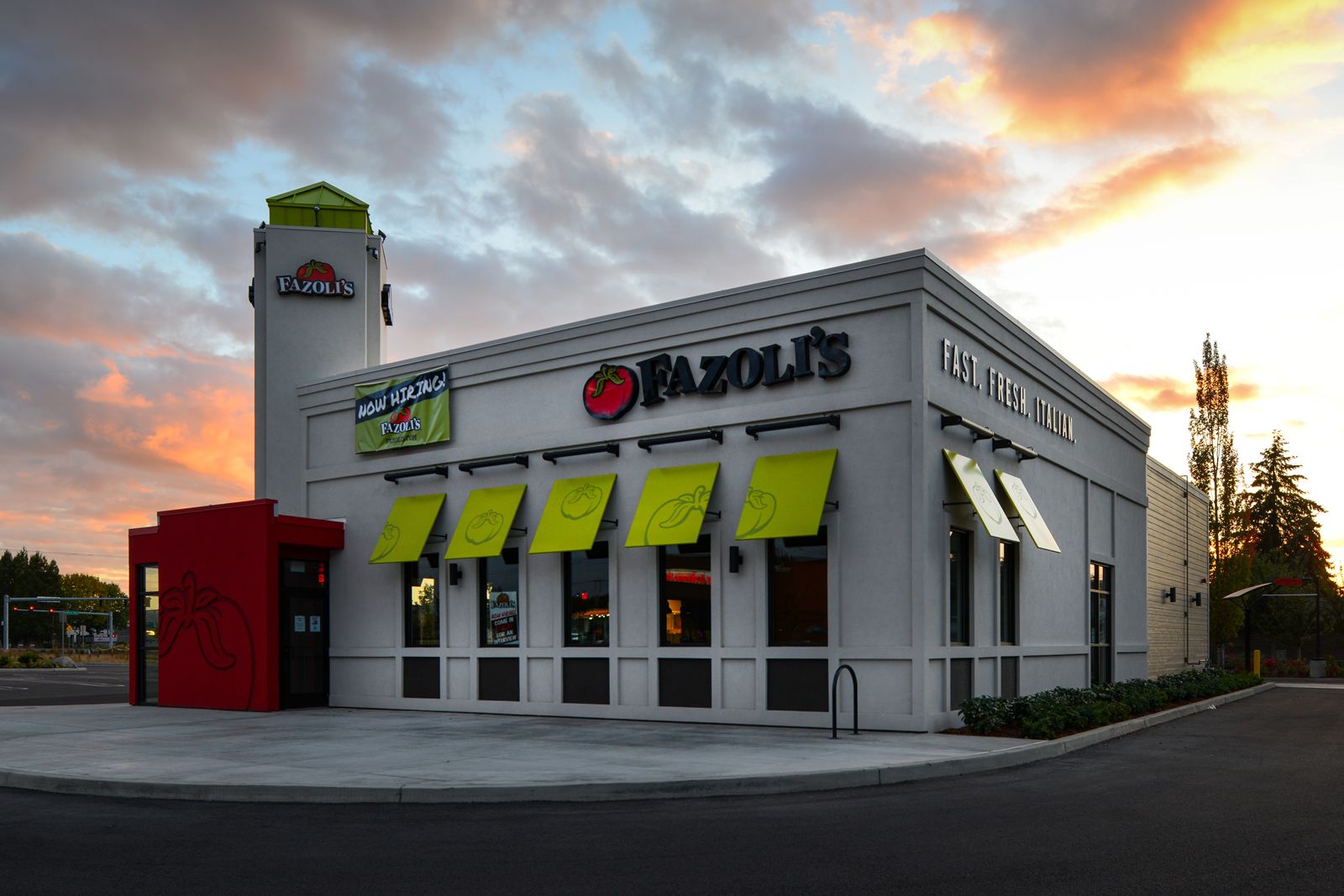 Fazoli's new restaurant design
Italian QSR Fazoli's introduced a new restaurant prototype design in its home market of Lexington, Ky., with plans to bring the new look to every location across the country.
The new design emphasizes family-friendly fare and food quality via communal tables and artwork that explicitly notes items are "made fresh daily." Other design cues include rich wood tones paired with Fazoli's signature red tomato color. The refreshed look also includes technology additions with new self-ordering Kiosks and a pickup counter for mobile app and online orders.
"Our new restaurant design was built to showcase our premium menu and highlight the quality that comes from fresh ingredients made to order," says President and CEO Carl Howard. "As a best-in-class brand, we're dedicated to enhancing our guests' experiences by offering variety, value and convenience. Our new remodel strategy is only the beginning."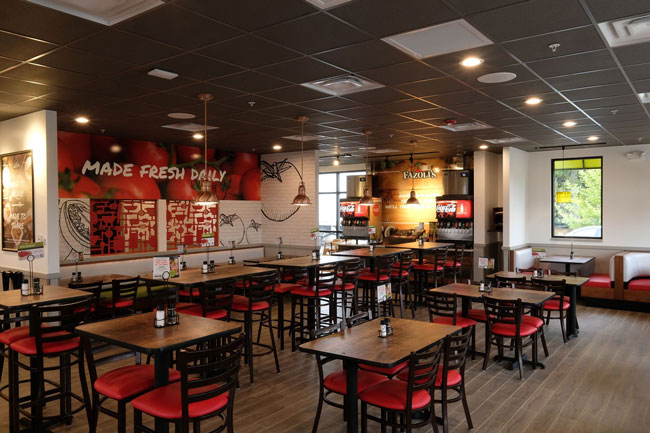 Fazoli's new interior
The brand is also developing two new smaller double drive-thru prototype designs — a new 2,200-square-foot double drive-thru and the option of a larger 2,500-square-foot prototype. These two new building options go along with the traditional 2,500-, 2,800- and 3,300-square-foot facilities being built today.
"Our two new double drive-thru prototype designs are the next piece of the value equation for the Fazoli's brand," Howard said. "We are focused on adding a friction-free experience and enhanced convenience for our guests, while reducing startup costs for our franchisees. The new prototype and remodel package will ensure that we remain a vibrant brand for years to come."
Fazoli's has a goal of completing a total system remodel by the end of 2021. Per a release, remodeled locations are seeing close to 11% sales and 9% traffic lift, turnover has dropped by 11.6%, staffing is up 6.4% and the chain has seen an increase in guest review scores.