Hilton Austin opened Cannon + Belle as part of a $23 million transformation initiative that included a full renovation of the hotel's lobby, public areas and meeting spaces.
Chef Peter Maffei, most recently at the helm of the hotel's previous restaurant Finn & Porter, oversees the new Tex-fresh menu that features wood-grilled gourmet pizzas, veggie bowls and creative breakfast offerings like the "Granola Lab" and "The Carb Bar" with sticky rolls and hot biscuits.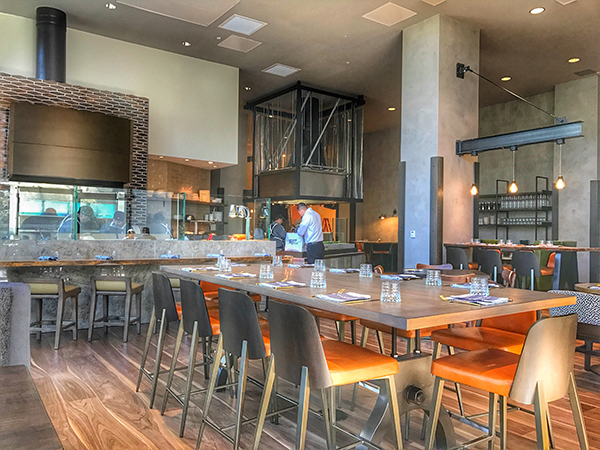 Named for Angelina Belle Eberly, known as a hero in the Texas Archive War for firing a cannon ball into the General Land Office Building in 1842, Cannon + Belle plays to a local spirit and preserves Texas culinary traditions.
EDG Interior Architecture + Design directed the restaurant's renovation, creating an entirely new space for C+B, complete with a multistation open kitchen with a modern social living room aesthetic. In addition to the dining room, areas such as the indoor beer garden allow for lingering over a drink or a casual gathering with light bites.
Designers also looked to Austin area craftsman for many of the restaurant's design elements such as furniture, uniforms and menus. Local artisan Brian Chilton designed and produced many of the furnishings while Chris Savatierre at Savalino designed the uniforms and leather menus.