El Pollo Loco revealed its L.A. Mex prototype and remodeled 3 locations in the new image with plans to remodel 300 more in the coming years.
The design allows the re-imagined restaurants, two in Los Angeles and one in Las Vegas, to capitalize on the off-premises dining trend, including facilitating digital ordering and other contactless options. The new concept also features a modern interpretation of the brand's heritage and strengths, including iconography distinct to Los Angeles and the El Pollo Loco L.A. Mex brand.
"To compete in a COVID and post-COVID world, we knew we needed to create a unique concept that is anchored in technology, accessibility, and modern design elements infusing our brand history to make it easier and more rewarding to be a customer," says El Pollo Loco CEO Bernard Acoca.
The L.A. Mex prototype includes a complete redesign of the building exterior, featuring a fire tower providing a visual nod to the flames that create the restaurant chain's fire-grilled chicken. Branded patios give restaurant customers the opportunity to dine outside in the fresh air. Brighter colors, enhanced lighting, and a softer treatment to the logo round-out the exterior package. Staying on the outside, the L.A. Mex design includes El Pollo Loco's traditional drive-thru format and the chain will now include GPS-enabled curbside pick-up.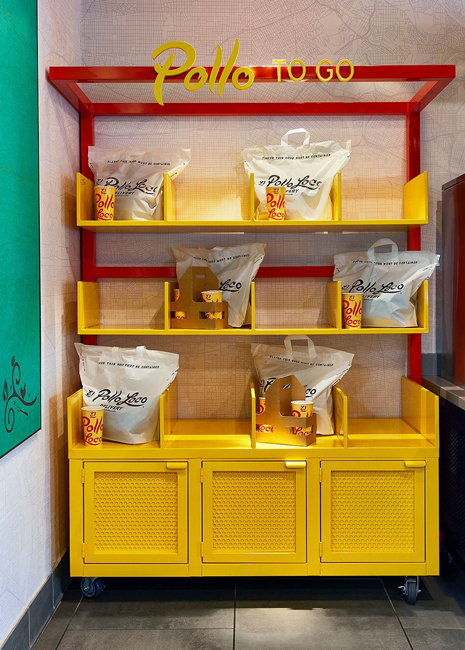 The open interior design remains rooted in the history of the brand while embracing the new design and color scheme. New features, like full digital menu boards and grab-and-go drinks, add to a more upscale customer experience.
The design also contains unique touches based on the brand's long history and positioning serving fresh L.A. Mex cuisine. Pendant lights in the dining room are made from the forks that the EPL Grillmaster uses to cook the chicken over an open fire. The shape of entry door handles resembles the cleaver that culinary staff use to cut the cooked chicken. Logo art features inlaid murals and the wallpaper shows maps of Los Angeles.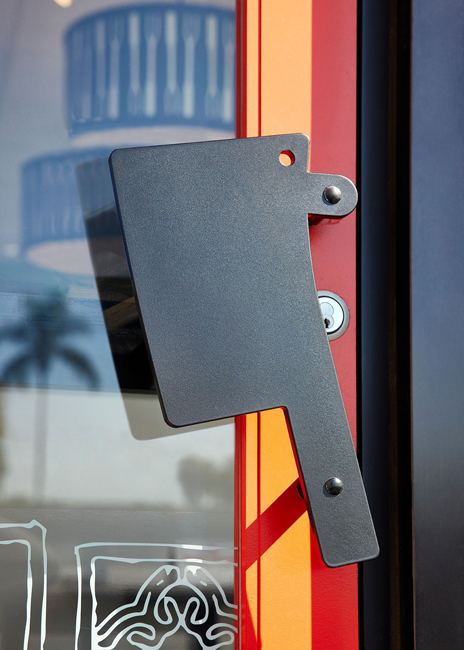 "The future is now. We're excited to have officially rolled out our evolved restaurant concept, which brings us to the culmination of our three-year transformation agenda and sets us up for geographical expansion in the years ahead," says Acoca. "This is the catalyst to eventually get the brand back to 5% annual new unit growth across the U.S. by 2023."
Chief Development Officer Brian Carmichall says the expansion will initially target the Western United States, including Denver, Colorado; Colorado Springs, Colorado; Albuquerque, New Mexico; and parts of Texas.