Refreshing a restaurant is like updating old recipes: some need a dash of salt, while others require the addition of entirely new ingredients. As time passes, any establishment can benefit from a redo — no matter the scale. For restaurant operators, updating your environment is not only important, it can be vital to continued success in the ever-changing foodservice industry.
The Three Rs of Updating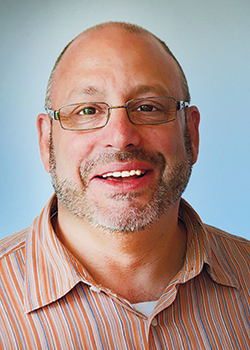 Steve Starr Owner, starr design PLLCThe terms retrofit, remodel and renovation may be foreign concepts to some restaurateurs. However, each plan consists of different aspects — and choosing the appropriate path is as important as the update itself.
A retrofit represents the most non-invasive strategy. This can occur during off hours to avoid closing the business or disturbing the customer experience. A retrofit plan primarily includes redoing the graphics, finishes, decor elements and paint colors. It may also consist of minor changes to the millwork or furniture. In general, the work doesn't require a permit, but project teams should consult their local jurisdictions to be safe.
A remodel builds upon the idea of a retrofit, while also addressing repair and maintenance issues. Addressing small code violations requires a short restaurant closure, too. This plan of action often features more extensive changes such as seating rearrangements and partitioning or updates to booth fabrics and flooring.
A renovation includes all the procedures in a remodel as well as more drastic modifications. The invasive work will require closure for a minimum of three weeks to allow for demolition, rebuilding and possible new construction. While renovations include extensive finish changes, these projects also address all code violations in the establishment.
The Importance of Change
Remodeling this Brixx location created a brighter, more eye-catching exterior. Photo courtesy of starr design.Any number of reasons may prompt a restaurant operator to redesign an establishment. These projects often equally benefit the owners and the customers. Fundamentally, refreshing a restaurant has been shown to increase sales — both short and long term — due to numerous positive outcomes that accompany a renovation. Updating provides you with a means of remaining relevant to guests, leading to an increase in customer volume and diversity. New concepts seem to pop up on every corner, making it essential to look toward the future. Deliberate changes reinforce the restaurant's unique brand identity and fill the space with a newfound life and zest. Finally, updating your space demonstrates your genuine appreciation of your customers. Catering to their comfort and happiness expresses that they are worthy of the investment. Guests will leave feeling valued, respected and content — and they will be sure to return.
Which is right for you? First and foremost, it's critical to develop a game plan. A strategic process includes identifying restrictions, current issues and branding opportunities that will influence your overall reconstruction. Parameters to take into account include falling or stagnant comparable-store sales, increased competition in the area and the amount of time remaining in the lease. Also, evaluate your relevance to customers and how the business aligns with market patterns. After assessing these limitations, take into account current maintenance and code violations. A sanitary environment will lower the risk of food hazards, improve the health inspection rating and leave a positive impression on the diners.
In updating the interior of Brixx, brighter colors and more contemporary seating options were part of the design. Photo courtesy of starr design.Re-evaluate operational and customer flow patterns since layout improvements can maximize efficiency and transform the working environment of a space. In addition, strengthening the concept's identity through the use of branded elements personalizes the atmosphere in a restaurant. Finally, it is vital to reconcile your overall budget before finalizing the plan. Sometimes a space may present a significant amount of potential but will require sufficient capital to cover all the expenses. Compromise is essential, so striking a balance between cost and priorities will lead to an ideal outcome.
Advance planning and prioritizing will enhance positive results; the key is to understand the overall plan before beginning. Limited capital may require completing the work in a series of phases. Scheduling multiple retrofits over a span of time allows the updates to build on each other and produces the cumulative effects of a remodel. After analyzing previous records, it becomes beneficial to renovate the business during traditionally lower sales periods. Additionally, establishing a strong relationship between the contractor, architect and restaurateur will inevitably produce innovative solutions and reduce overall costs.
Whether it includes minor paint touch-ups or complete reconstruction, updating an existing restaurant can improve the brand identity, encourage new customers and prepare your business for the future — not to mention increase sales along the way.