The less a restaurant owner has to think about kitchen ventilation systems, the better. That's why Accurex focuses on simplifying the process of selecting, purchasing, using and maintaining kitchen ventilation equipment. What does this hassle-free approach mean for architects and designers?
The ideal commercial kitchen environment results in creativity, inspiration, energy and great food. But it takes a great design for that environment to flourish. That's where architects and kitchen designers play a crucial role in designing workflows and selecting everything from lighting to kitchen ventilation systems that ensure commercial kitchens operate optimally.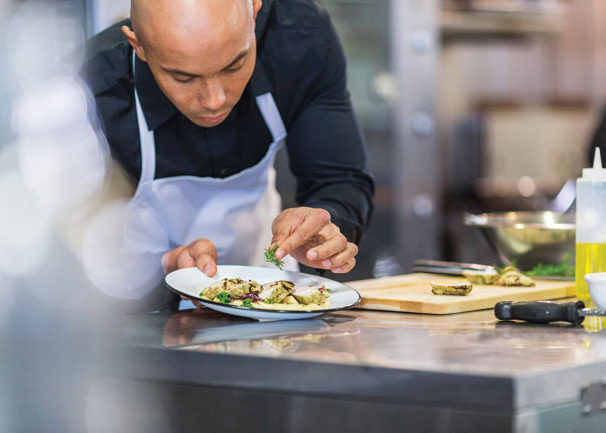 However, in the complicated world of commercial kitchens, making the right choice isn't always as simple as it should be. That's why Accurex focusses on removing the hassles and obstacles throughout the entire process of selecting, purchasing, installing, using and maintaining commercial kitchen ventilation systems. Their goal is to make it as streamlined as possible for the end user as well as the architect, designer, engineer and consultant.
Recent research that Accurex conducted with engineers, foodservice consultants, owners and chain operators, as well as foodservice dealers, reinforced the notion that kitchen ventilation systems play a crucial role, but the entire process needs to be simplified.
The right ventilation system can provide confidence and peace-of-mind that the kitchen will operate productively and efficiently, creating an ideal environment that allows the end user to focus on what's most important.
"The hood system has to be the constant that you rely on. I want to be confident that when I hit that switch that things are working great. And they are," said Jim Daly, an Accurex customer at Daly's restaurant in Wausau, Wisconsin.
Decades of insight and innovation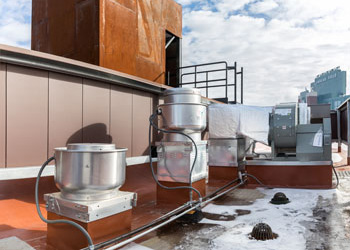 Accurex, part of The Greenheck Group, the world's leading manufacturer of commercial air movement and control equipment has been building kitchen ventilation systems for more than 40 years. Four decades of working with commercial kitchen customers coupled with The Greenheck Group's 71 years of engineering and manufacturing experience has armed the company with a unique perspective on the needs of customers – from consultants, architects and engineers to designers and owner operators – at each point in the process.
"No one wants to spend time thinking about their kitchen ventilation system or worrying about downtime and service calls," said Damon Childers, president at Accurex. "We deliver on our promises by providing the right products and results, so our customers can focus on what they are passionate about."
A recently launched website provides easy access to information and product experts to ensure customers can get what they need throughout the research, sales, installation and maintenance journey. And, once engaged with product experts, customers have access to design assistance, engineering support and other resources that will allow them to easily specify Accurex systems with confidence.
Kitchen designers and architects need to have confidence that their clients will be well taken care of even after the sale and installation. That's why a strong aftermarket service program like Accurex offers, is key. If issues do arise, the company is standing by to make sure that they are quickly addressed.
Even geographic expansion was undertaken with simplicity in mind. When Accurex set out to build a new manufacturing and distribution facility, Tulsa, Oklahoma, was selected in part because its central location allowed the company to be more responsive to the needs of a growing customer base throughout the U.S.
But ultimately, Accurex's commitment to simplify the process for customers starts with quality products that do what they're designed to – every time. Their engineers design quality products that work quietly in the background so that the kitchen team can focus on their passion – crafting great food for customers.
As the company looks to the future, a continued focus on innovating quality products and removing the hassle from the whole process will continue to be a key focus of how Accurex serves its customers.