When I think about how I spent most of last year — at my house, working and trying (and failing) to savor some of the downtime caused by the pandemic — it feels like I wasted a lot of time. Taylor Swift put out two chart-topping efforts while I worked, watched movies with my husband and cuddled with my cats. But it turns out that I did learn something valuable.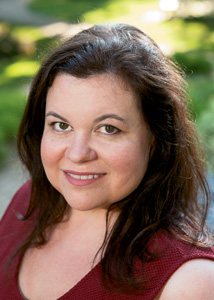 Most days last year I was consumed with data. My husband also spent most of the year working from home. Most mornings I'd make coffee as he called out the latest COVID-19 stats — infection rates, hospitalizations and deaths, both locally and nationally. If other data points had been announced that morning, he'd pepper those in as well, from initial jobless claims to gossip about local business closures.
In retrospect, it was a gruesome way to start the day. But the numbers helped us understand what was happening with the virus and the economy. It helped us to contextualize our own situations. When rates in our area were low, we knew we could take more chances — dine outside, see friends and family. When infection rates climbed in our area, we switched back to Zoom and takeout. Last year, data went from a point of interest in my life to actually shaping it.
The importance of having relevant and timely data that could be both of interest to the entire community and also inform my individual choices led me to think about how rd+d could provide some useful and relevant data to readers. As a peer-driven publication, we share stories and best examples so readers may learn from each other. But we also want to offer some other types of collective wisdom.
With those ideas in mind, rd+d has launched a yearlong series of super short reader surveys. You can find a deeper dive into each of the five questions we asked on our website throughout the month of January — and throughout all of 2021 — at rddmag.com/research.
If you're a subscriber, please be on the lookout for five e-blasts from us in 2021 that will offer a link to Five Quick Questions with rd+d. We need your input to make these surveys both relevant and valuable. We'll deliver the results in each issue this year and in deeper dives on our website. Finally, we'll do a roundup of everything we learned in the November/December 2021 issue of rd+d.
With some of my friends in healthcare already getting the COVID-19 vaccine — an actual medical miracle — I'm hopeful 2021 will be a much better, happier and more prosperous year than the one before it. And I hope this note finds you feeling a bit more optimistic as well.