Development
Margie Monin Dombrowski
In an ideal scenario, restaurant construction would go smoothly. Everyone from the restaurant operator to the project designer to the general contractor would stay on the same page throughout the process with zero miscommunications, and the build-out would be on schedule and under budget.
The Editors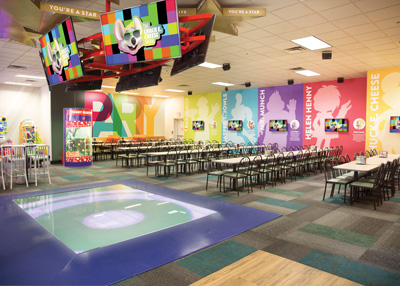 Dallas-based CEC Entertainment, Inc., parent of both Chuck E. Cheese's and Peter Piper Pizza restaurants, signed development agreements with franchisees for 25 new Chuck E. Cheese's restaurants across Mexico, Egypt, Kuwait, El Salvador and Bahrain.
Rebecca Kilbreath, Editor in Chief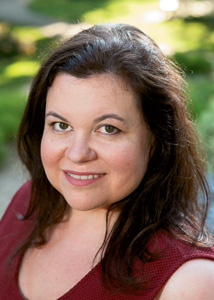 How do we bring budgets down? How do we manage tight budgets? What was the budget? Did they meet the budget? How did they meet the budget? How does that restaurant look so amazing with that budget?
The Editors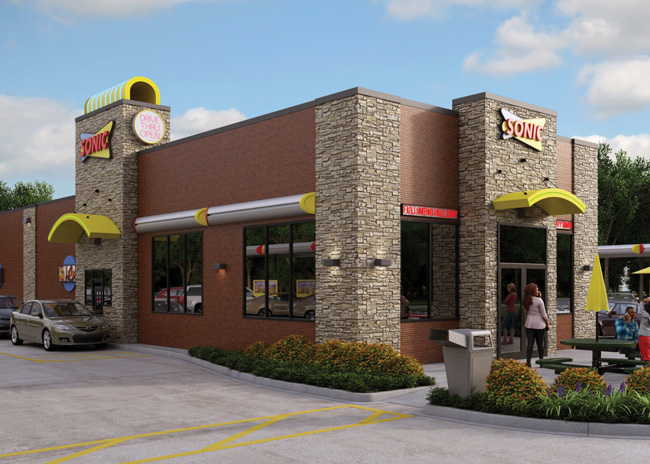 Oklahoma City-based SONIC Drive-In has more than 3,600 restaurants in the U.S. but still has new territory to conquer. The quick-service chain will open its first location in Alaska in 2019, in Wasilla.
The Editors
United Airlines' Terminal C at Newark Liberty International Airport (EWR) boasts an expansive new food hall developed in partnership with OTG. The Global Bazaar features 15 chef-inspired concepts, each sourced from New York's diverse and globally inspired food culture.
The Editors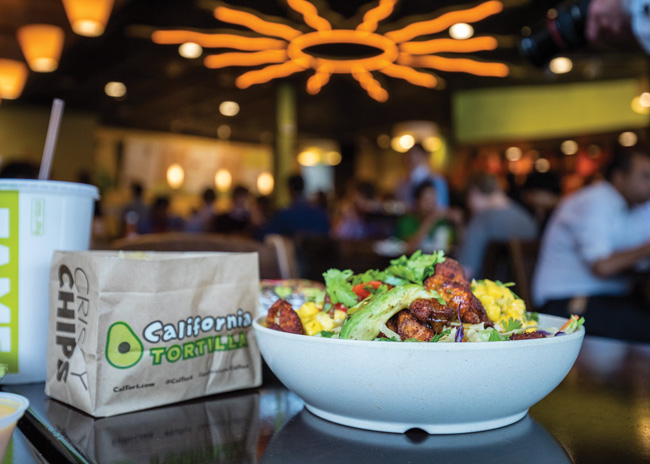 Maryland-based California Tortilla, a Mexican-inspired fast-casual franchise, is expanding its footprint and will open in North Carolina, Virginia, Tennessee, Kansas and Georgia in 2019.
The Editors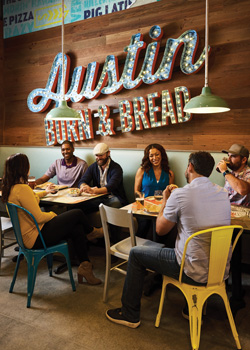 Schlotzsky's Austin Eatery signed a 10-unit franchise development agreement that will expand its footprint in key markets and in underdeveloped areas of Arkansas, Texas and Oklahoma. The deal is the brand's single largest agreement since evolving to the Austin Eatery concept in late 2016.
The Editors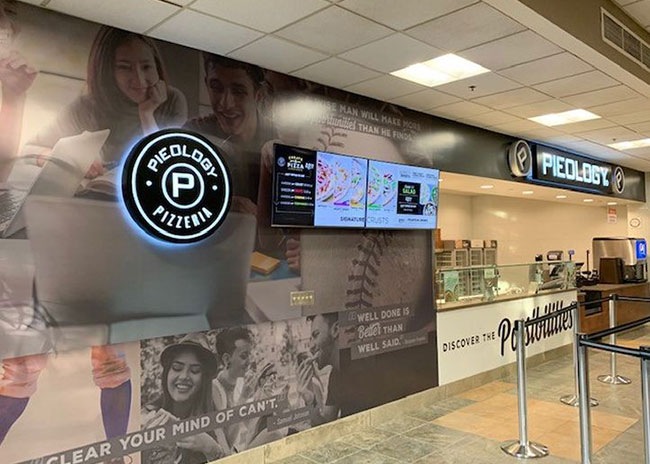 California-based fast-casual Pieology recently opened its first nontraditional unit at California State University, Fullerton. CSUF Auxiliary Service Corporation (ASC), the organization that oversees the various business enterprises on campus, is the Pieology licensee.