Page 1 of 10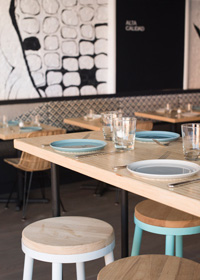 A communal table at the Silvia Zofio-designed Alta Calidad in Brooklyn. Photo courtesy of Liz ClaymanRenovation is difficult for anyrestaurant, but doing it in New York City presents a whole different set of challenges. Alta Calidad is a Mexican-inspired concept in Brooklyn which recently underwent a renovation, and Chef/Owner Akhtar Nawab talks about it.
Was your renovation front or back of house?
Akhtar Nawab:I would say 95 percent front of house, 5 percent back. It wasactually a ramen bar before we acquired the space. It had one long bar going through the center. We cut the bar way down so it only seats eight. We addedlow-top, communal and high-top tables. What that did was create an "elevation" between the high-tops and low-tops, so it gave a little more "visual texture" and made it feel like a bigger restaurant.
Did you have downtime?
AN:We built this place in three months; we had a little bit of downtime. I've built a lot of restaurants in New York, and historically, you have six to 10 months downtime. New York permitting is a little complicated. No matter what happens, there's always some degree of downtime.
Any surprises in your renovation?
AN:Cutting that bar in half really allowed more space for people to congregate. It made the space feel more inviting and welcome. And we ended up cutting a hole in the wall and exposing a portion of the kitchen, which made it feel more like a livingroom environment.
No matter where you are, the stories on the following pages can help if you're thinking about renovating.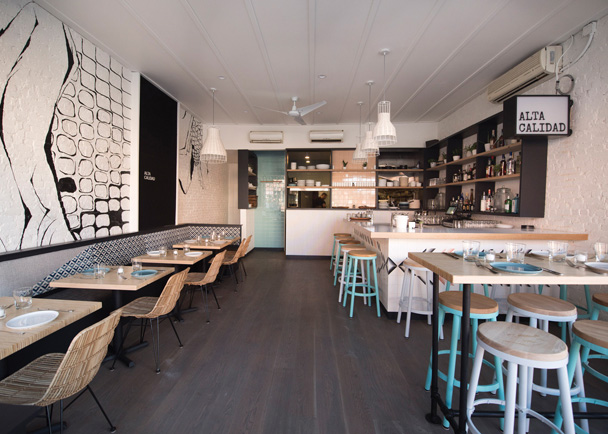 Crossville's Retro Active 2.0 collection comes in a variety of vivid colors to fit any restaurant design.