Tour the Design Trends 2017
restaurant development + design magazine hosted its second annual Tour the Design Trends on Monday, June 12, 2017, where we gathered an elite group of restaurant designers to tour a handful of cutting-edge restaurants and foodservice venues in Chicago. At each location we met with a member of the design group who explained their vision and how they brought it to life. Signature items from their food and beverage menu were provided at each location while designers, architects and consultants had the opportunity to network and have personal Q&A sessions.
---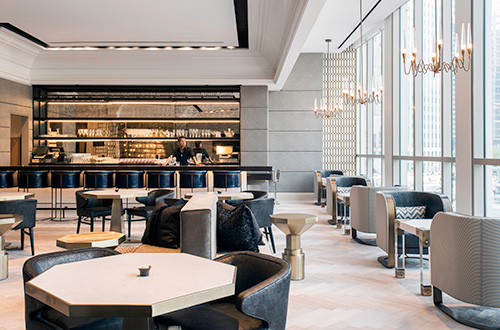 The full-service LondonHouse Chicago, a luxury lifestyle hotel, opened in the summer of 2016 with 452 luxury guest rooms and suites featuring scenic views of North Michigan Avenue and Wacker Drive, the Chicago River and many other city landmarks is where we kicked off the 2017 event.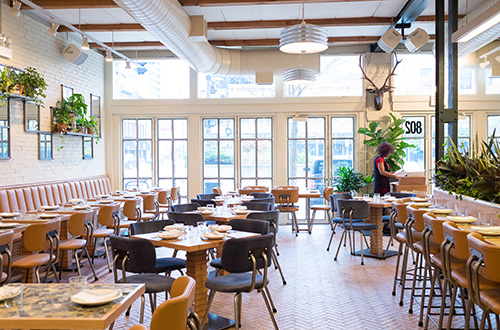 Bad Hunter is a veg-forward restaurant and bar from Heisler Hospitality in the West Loop, which opened in July 2016. Their goal is simple: to create a joyful experience by presenting the highest quality food and drink in a comfortable, convivial setting.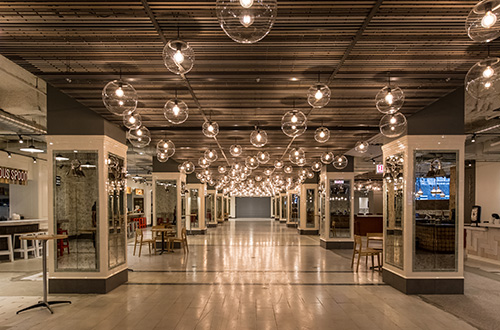 Operated by Chicago hospitality collective 16" On Center (Longman and Eagle, Dusek's, MONEYGUN, Saint Lou's Assembly, The Promontory and more) Revival Food Hall is an all-local dining concept spotlighting the best of Chicago's acclaimed culinary scene under one roof.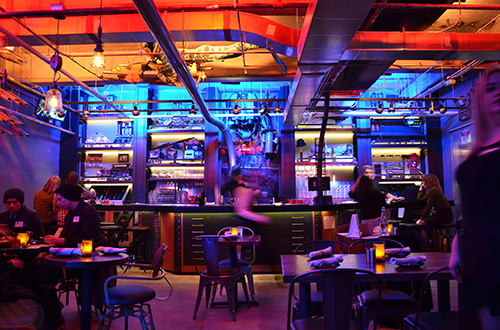 The interior of SafeHouse Chicago, thoughtfully curated by PULSE By Gettys, is a continuation of the original iconic location in Milwaukee. This spy-themed bar and restaurant opened its doors on March 1, and features unique guest experiences including interactive pranks, memorabilia, artifacts and vignettes.
With an emphasis on sourcing from local farms and cuisine highlighted by seasonal ingredients, Executive Chef/Partner and Food & Wine Best New Chef 2008 Giuseppe Tentori has curated a share plate meat-centric menu highlighting various cuts of steak and seasonal vegetables.