Tour the Design Trends 2022
On June 13, restaurant development + design's fifth Tour the Design Trends took a group of 60 architects, designers and consultants on a behind-the-scenes tour of some of the hottest new restaurants in Chicago.
The Tour kicked off with a breakfast and introduction at Catalyst Ranch, a 15,000-square-foot meeting and event space in Chicago. From there, a trolley took attendees to four beautiful new restaurants across a variety of segments. They were: Good Ambler, Urbanspace Food Hall, Lil' Ba-Ba-Reeba!, and Esquire by Cooper's Hawk. To get a better sense of the Tour, take a look at the images and descriptions below. You can also check out our past Tours in the navigation bar above.
If you wish to be included on the invitation list for future tours, please contact Kevin Poch.
Thanks to our generous event sponsor: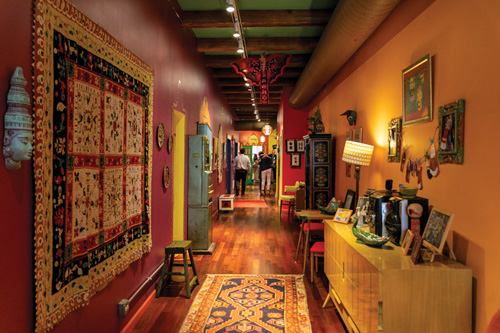 Catalyst Ranch provided colorful and fun meeting and event spaces as well as a catered breakfast on the 2022 Tour.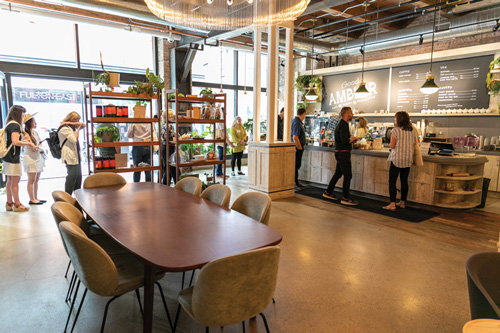 Multiconcept operator 16" on Center's Good Ambler is a cafe, bakery and chocolatier located at the base of Mondelez International headquarters, makers of Oreo cookies and other snack foods. Open to the public, Good Ambler offers sweet and savory snacks and a full coffee program. Conceptually, Mondelez wanted a space that would bring their team closer to consumers. Operationally, this project capitalizes on the popularity of limited hours and breakfast-lunch daypart trends.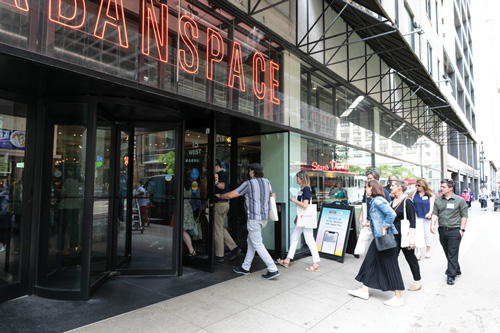 A New York City import, Urban Space combines a few of the Big Apple's most popular brands with a handful of Windy City-based concepts. More than that, Urban Space creates immersive public markets that offer spaces to gather and share mostly local cuisine. Food halls took a big hit during the pandemic, but their popularity is likely to come roaring back as the demand for varied menus and experiential dining continues to trend.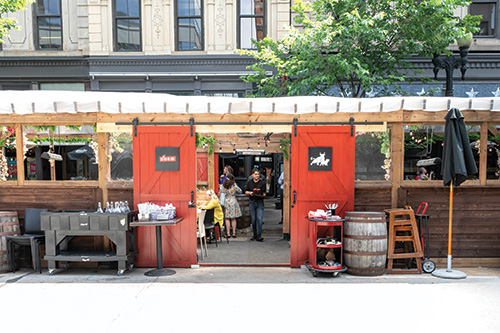 Cafe Ba-Ba-Reeba!, located in the Lincoln Park neighborhood, is a Chicago institution that's served tapas and Spanish cuisine since 1985. This new location capitalizes on an established brand while creating its own experience for new and repeat diners alike. The cozy space is filled with Spanish-inspired artwork, bottled vintners, pendant lamps and hanging charcuterie boards that surround a bustling and glowing open kitchen.
Illinois-based Cooper's Hawk Winery and Restaurants chain has 45 locations that each include a full-service restaurant, wine tasting room and retail store. The Esquire location is an elevated brand experience and a tribute to the world of wine and fine dining. Located in a converted theater, Esquire features a 50-foot glass-enclosed wine tower that, unlike traditional locations, offers wines from around the world and outside the Cooper's Hawk label. This location also has a visiting chef series where portions of the menu will change seasonally. The multilevel facility offers a variety of dining experiences suitable for Chicago's Gold Coast neighborhood.