rd+d's panel of judges spent an entire day reviewing submissions, taking notes, asking questions, advocating for their favorites and sometimes changing each other's minds in order to narrow the entries down to these chosen few. Projects were scored based on submission criteria and the judges' knowledge and experience.
Thanks to everyone who took time to submit projects for consideration.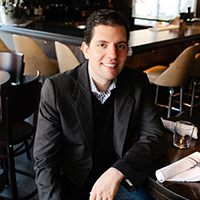 Marc Jacobs
Divisional President
Lettuce Entertain You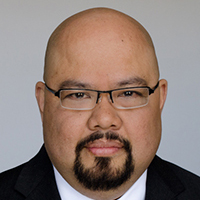 Jay Miranda
Principal
Restaurant and Retail Design Studio
Chipman Design Architecture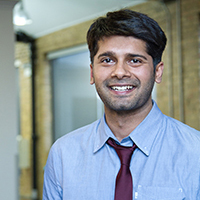 Ash Mohammed
Chief Creative Officer
SONNY+ASH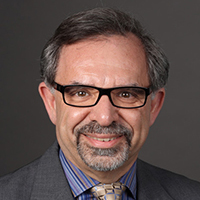 Tony Spata
Director
Building Systems Design — Americas
Hyatt Hotels Corporation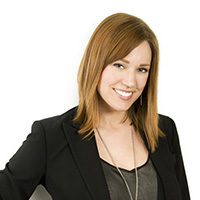 Sara Talleux
Principal
Simeone Deary Design Group
Best New Prototype
The new Amped Up prototype is a unique version of the chain's Flat Outrageous design. It showcases the chain's Hot Sauce Bar and its colorful wall murals while also bringing in new elements, including a grab-and-go area. To help drive sales, the takeout area was highlighted with illuminated signage. Additionally, traffic flow was delineated via a strategic seating arrangement and a clearly defined queuing area that features square tube railings and banquette seating. Our judges thought the new prototype was "current and trendy," that "they appear to have spent their budget very wisely" and they created a "young, hip approach."
Images courtesy of Tijuana Flats
---
Honorable Mention - Pizza Hut, Shreveport, La.
Our judges noted the design team capably "overcame some significant challenges" in reimaging the chain's full-service "red roof" design in this new, delivery-based prototype.
Images courtesy of Kevin Falconer
---
Honorable Mention - Panera Bread, Downers Grove, Ill.
The judges thought the "aesthetics" and "overall front of house design" was "very strong."
Images courtesy of Tony Soluri
Form + Function Award
Winner - Food Truck Alley at Minneapolis–Saint Paul International Airport
A reimagining of a traditional food court, Food Truck Alley offers three separate restaurants and a bar in a unified space. At just 3,805 square feet, the three restaurants share a single kitchen with three separate lines. Digital menu boards were placed on each truck, and a digital concierge helps customers navigate the experience. Our judges felt "they had a lot of challenges" they "cleverly" overcame. While "food trucks are so popular right now," it was "unexpected" to have "a fun way to dine fast casual" in this kind of space. Finally, they noted that "nothing sells the idea of local better than a food truck."
Images courtesy of Metropolitan Airports Commission
---
Honorable Mention - District Winery, Washington, D.C.
In addition to "meeting their challenges" in wine storage and aging, the design team did so in a "beautiful way," according to the judges.
Images courtesy of Michael Moran
---
Owner: Town Hall, New Delhi, India
Architect/Interior Designer: group DCA, New Delhi, India
Contractor: DCA Workshop, New Delhi, India
Lighting and Electrical: Design Matrix, Haryana, India
HVAC: Vertex Consultants, Bengaluru, India
Our judges appreciated that "everything was hand-crafted" and like how the design centered the bar.
Images courtesy of André J. Fanthome
Best Limited-Service Restaurant Design
Gotham Market at The Ashland had to respect the cultural and historic neighborhood in which it resides and to harmonize eight distinct venues in one coherent space. Though it's a new space, the design team wanted it to feel like it had always been there. A mix of exposed industrial materials and sophisticated touches impressed the judges. "They did a good job of using bold statement pieces" like the black steel pipe chandeliers that feature 180 hand-blown glass globes. "There are distinguishable elements to each place, but the space is still cohesive," the judges said.
Images courtesy of Eric Laignel
---
Honorable Mention - On Rye, Washington, D.C.
Architect/Interior Designer: HapstakDemetriou+, Washington, D.C.
General Contractor: Potomac Construction, Washington, D.C.
Kitchen Consultant: Next Step Design, Annapolis, Md.
MEP Consultant Engineers: JB Wyble & Associates, Bethesda, Md.
The judges commended the design team for doing "a great job taking something we all know and refreshing it" with an "approachable" and "clean" design.
Images courtesy of Kate Warren
Best Full-Service Restaurant Design (Check Average Less than $50)
Winner - WIN Bar, Kiev, Ukraine
Designed to encourage a burgeoning wine culture in Kyiv, WIN Bar is located in a building more than 200 years old, and existing brick vaults were left in their original form. All the carpentry — the waiter's work spaces, bathroom door and bar casing — was created from 90-year-old barrels that held Bordeaux wine. A large 10-top table in the main dining area was made from the top of a 10,000-liter wine barrel. Our judges thought the space "had a warm, rustic, authentic aesthetic," where "you feel like you're in a wine cave." They also liked the lighting and how "the separate rooms provided new experiences" on each subsequent visit.
Images courtesy of Roman Kupriyan
---
Honorable Mention - Matchbox, Woodbridge, Va.
The judges liked the "bold design statements" and felt the restaurant had a "very sustainable" design.
Image courtesy of Jim Tetro Architectural Photography
---
Honorable Mention - Copper Head, Ivano-Frankivsk, Ukraine
There were "many great design elements," but our judges felt the lighting design was "especially good" at Copper Head.
Images courtesy of Andrey Avdeenko
Best Full-Service Restaurant Design (Check Average More Than $50)
Winner - LoggerHead
Logger Head is a speakeasy designed to capitalize on its setting — a building that dates to 1886. Arched domes connect guests to the history and character of the building, and hidden amber lights highlight the ancient masonry construction. The jazzy atmosphere is highlighted by custom lamps that look like old microphones designed by Andrey Galushka. Our judges were taken with the "innovative, unique design," the "very strong attention to detail" and "good use of lighting." The judges ultimately declared, "they did a really good job" with the design.
Images courtesy of Andrey Avdeenko
---
The judges felt "it was a well-thought-out" design that "consistently" incorporated the aesthetics "from floor to ceiling."
Images courtesy of Andrey Avdeenko
---
Honorable Mention - Kitchen 21, Brooklyn, New York
"It was a great reuse of an existing space," according to our panel, who felt the team did a "good job" updating the space.
Warning: No images in specified directory. Please check the directory!

Debug: specified directory - https://rddmag.com/images/events/rdd_awards/2018/kitchen21
Images courtesy of Halkin/Mason Photography