Page 1 of 5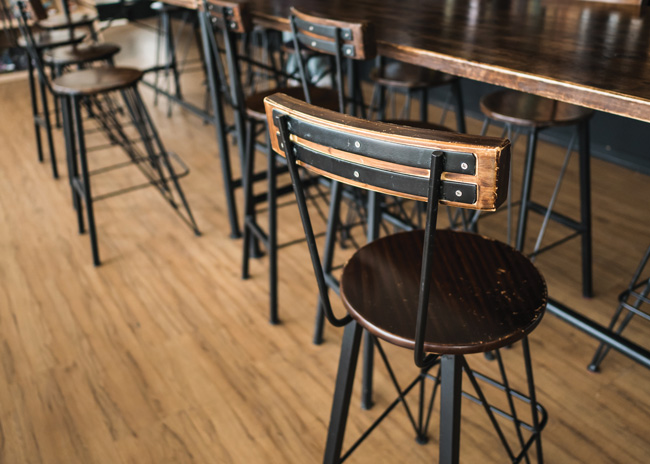 With restaurant design, much attention is given to aesthetics and layout, but what's just as vital to the overall appearance that can be overlooked is the durability of materials and components. This factor is especially important in high-volume and family-oriented foodservice operations.
There are a number of areas in which durability plays an important role.
Flooring is an element that everyone has contact with. Not only does this element have major implications for aesthetics, acoustics and safety, but material must perform in high-traffic areas. Flooring and tile have come a long way in recent years. Vinyls with a wood appearance and porcelain tiles hold up well in foodservice environments and are affordable. With today's flooring, restaurants don't have to compromise between quality, durability and appearance. Themes and designs can be accommodated without sacrificing appearance over the long term.
Commercial-grade, wipeable wallcoverings are a great alternative to higher end wallpaper that may not stand up to high-traffic areas. This element is best used on higher accent walls or upper wall portions.
Durability is paramount with tables and chairs, and commercial lines feature materials and designs that can withstand heavy use. This is because both will be moved around extensively, need to accommodate large numbers of patrons that may be hard on the furniture and stand up to children who make messes. Laminate, granite or wood tabletops are sturdy for years of use, and fully welded tables and chairs will wear the best.