Development
The Editors
Full-service sports-focused chain Walk-On's Bistreaux & Bar plans to move into North Carolina with more than 15 new units during the next 5 years. The growing chain already has deals inked for Fayetteville, Wilmington and Ft. Bragg.
Thomas Henry Strenk, Contributing Editor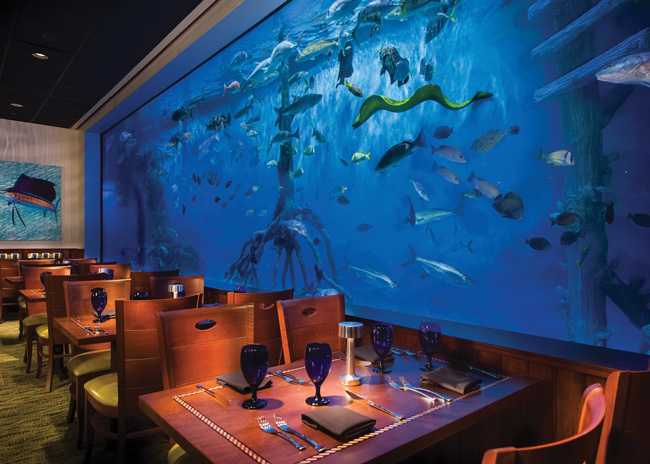 Restaurant guests are fishing for their dinner, swimming with the fishes and learning about the importance of a healthy oceanic environment. These are all reasons why seafood specialists are jumping into fish tanks in a big way. These are not little 5-gallon jobs with a lonely goldfish but massive aquariums holding thousands of gallons and hosting exotic sea life from sharks to starfish.
The Editors
The number of available restaurant apps in the casual-dining segment continues to grow as does adoption among all age groups, according to a new study by Market Force Information.
Margie Monin Dombrowski
In an ideal scenario, restaurant construction would go smoothly. Everyone from the restaurant operator to the project designer to the general contractor would stay on the same page throughout the process with zero miscommunications, and the build-out would be on schedule and under budget.
The Editors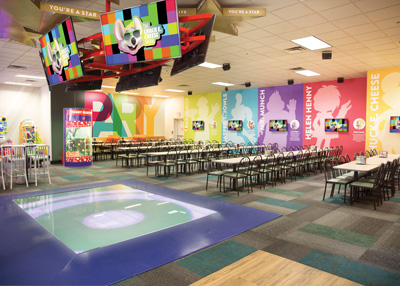 Dallas-based CEC Entertainment, Inc., parent of both Chuck E. Cheese's and Peter Piper Pizza restaurants, signed development agreements with franchisees for 25 new Chuck E. Cheese's restaurants across Mexico, Egypt, Kuwait, El Salvador and Bahrain.
Rebecca Kilbreath, Editor in Chief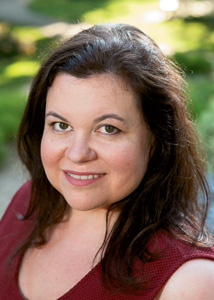 How do we bring budgets down? How do we manage tight budgets? What was the budget? Did they meet the budget? How did they meet the budget? How does that restaurant look so amazing with that budget?
The Editors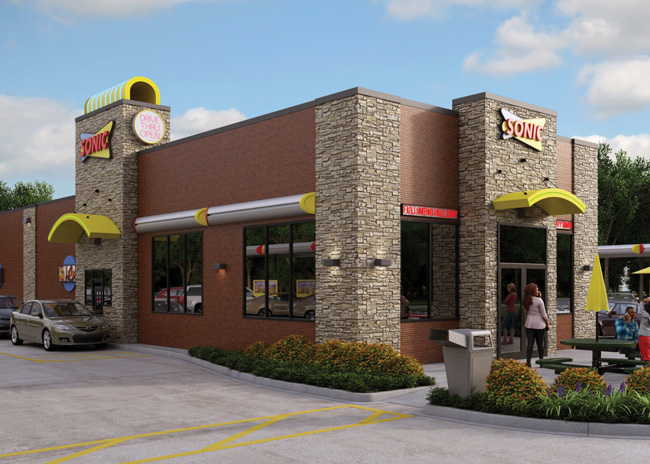 Oklahoma City-based SONIC Drive-In has more than 3,600 restaurants in the U.S. but still has new territory to conquer. The quick-service chain will open its first location in Alaska in 2019, in Wasilla.
The Editors
United Airlines' Terminal C at Newark Liberty International Airport (EWR) boasts an expansive new food hall developed in partnership with OTG. The Global Bazaar features 15 chef-inspired concepts, each sourced from New York's diverse and globally inspired food culture.