Recent menu-diversification efforts to drive more traffic across multiple dayparts, coupled with a new design prototype that better accommodates those broader offerings, is sweetening sales and expansion plans at Gigi's Cupcakes.
The Nashville-based specialty baked goods franchise plans to add 25 new units this year to the 90 already in operation in 23 states.
The new bakery prototype was unveiled recently in Jonesboro, Ark. (pictured above and below), Fargo, N.D., Kansas City, Mo., and Jackson, Tenn. It features upgrades such as refrigerated bakery cases, high-definition electronic menu boards and greater seating capacity compared to traditional locations.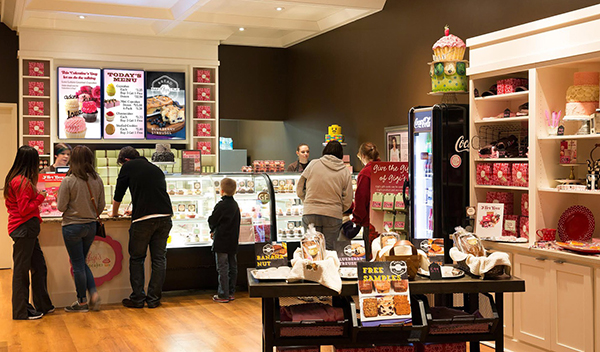 "We are very encouraged with the results of these new stores thus far as they have exceeded our expectations in increased sales and return on investment. The new bakery cases allow us to better display our great cheesecakes and offer all kinds of indulgent refrigerated desserts. The new electronic menu boards are dynamic and vibrant and enable us to more effectively display our products and communicate promotional items and offsite sales opportunities like weddings, birthdays and catering events," says Gigi's CEO Alan Thompson.
The total initial investment for a Gigi's Cupcakes is approximately $275,000, and varies based on location, square footage and equipment package.