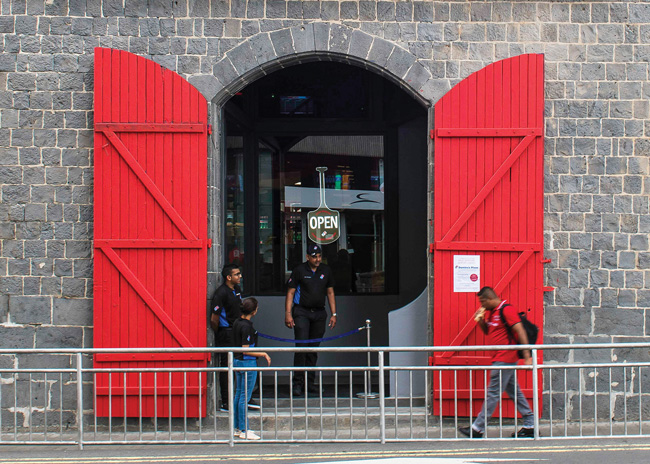 Image courtesy of Domino's Ann Arbor, Mich.-based Domino's Pizza opened its first store in Port Louis, Mauritius, via a partnership with local operator Island Living, the master franchisee for the small island nation.
The Port Louis features the chain's pizza theater design, which includes seating that gives guests a front row seat to watch pizza being made. It also has a kid's corner. A second location opened late in 2018 in Beau Bassin.
Domino's now operates in more than 85 markets worldwide, with more than half of its global retail sales coming from international stores.