Casual dining is on the upswing, according to market researcher Datassential's 2018 SNAP! Keynote Report: Casual Dining.
Half of casual-dining operators say that sales are higher than a year ago, and over two-thirds expect sales to increase in the year ahead.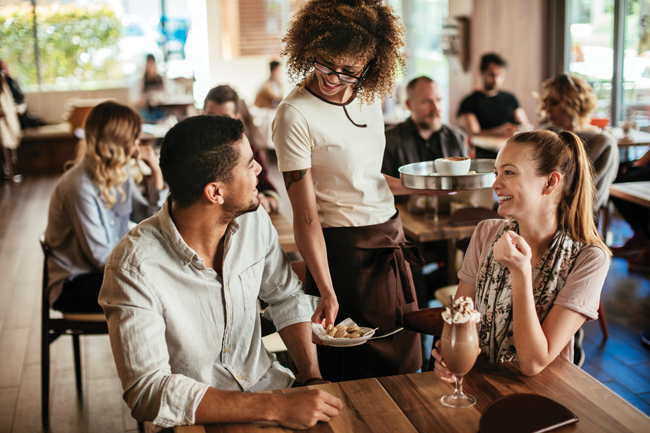 Nearly half — 47 percent — of consumers surveyed visited a casual-dining restaurant in the last month. Of those, 62 percent visited for dinner. Nearly a third (28 percent) of consumers say they are visiting or ordering from casual-dining establishments more frequently than they did a year ago, while 54 percent say their frequency of visits has stayed the same. Only 18 percent of consumers say their number of visits to casual-dining restaurants has decreased. And more expect their casual-dining visits to increase in the next year (29 percent) than decrease (9 percent).
Takeout is a toss-up in the segment with just 44 percent of casual-dining operators offering delivery; however, 17 percent plan to add it in the next year. Bloomin' Brands, for example, has launched delivery-only locations for its Outback Steakhouse and Carrabba's Italian Grill brands, but Texas Roadhouse has steered clear of delivery entirely, noting that it negatively impacts the chain's offerings, according to the report.
The report was compiled by surveying 160 casual-dining operators and 1,000 casual-dining consumers.