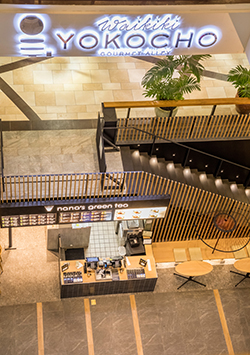 Waikiki Yokocho, a Japanese-themed food alley in the center of Waikiki, Ha., which debuted in December with nine restaurants, has added five more.
Notably, each of the 14 restaurants are making their Hawaii debuts in the location and 11 are entirely new to the U.S. market.

The five new restaurants are:
Tsujita, an LA-based restaurant , known for its tsukemen-style ramen.
Ramen Bario, known for its creamy tonkotsu pork bone broth, is new to the U.S. market.
Baikohken, from Asahikawa, Hokkaido, and known for its authentic shoyu ramen is also new to the U.S. market.
New to Hawaii, Kaneko Hannosuke's offers made-to-order tempura.
Nin Nin, new to the U.S. market, offers Japanese-style curry using an imported Japanese rice and multigrain mix.
Located in the basement of Waikiki Shopping Plaza, the 23,000-square-foot space is sectioned into three distinct areas: Ramen Road, Noren Street and Engawa Terrace.