Dickey's Barbecue Restaurants, Inc. opened a completely redesigned concept store in its hometown of Dallas, with plans to roll out the new look nationwide to all future locations. Many existing Dickey's Barbecue Pit locations will also be retrofitted with aspects of the new model.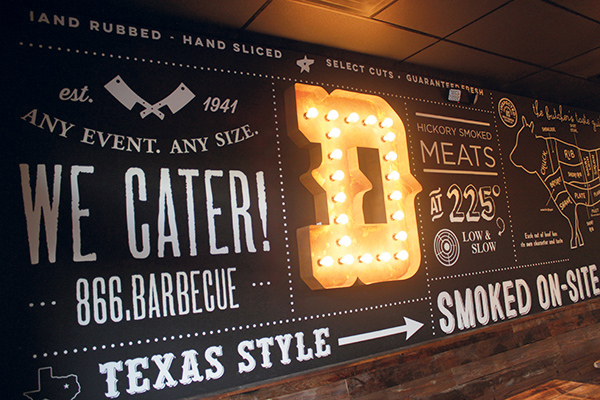 The new design features sustainably-sourced, reclaimed wood throughout the space for a rustic feel, while many hand-crafted design elements highlight Dickey's history dating back to 1941. An open kitchen floor plan allows guests full visibility into the on-site meat smoking process. A custom glass butcher case displays fresh meats behind the cashier and near the hickory wood-fired barbecue pit where meats are slow-cooked daily. In addition, a new surround sound speaker system plays a specially curated playlist from Texas singers and songwriters and guests have access to free Wi-Fi and electrical outlets at their dining tables.
"It was time to create a more modern take on the traditional Dickey's experience as the natural evolution of the brand," said Roland Dickey Jr., CEO of Dickey's Barbecue Restaurants, Inc. "From the front to back of house we've made the entire model more efficient while reinvigorating the guest experience with a trendy, high energy environment."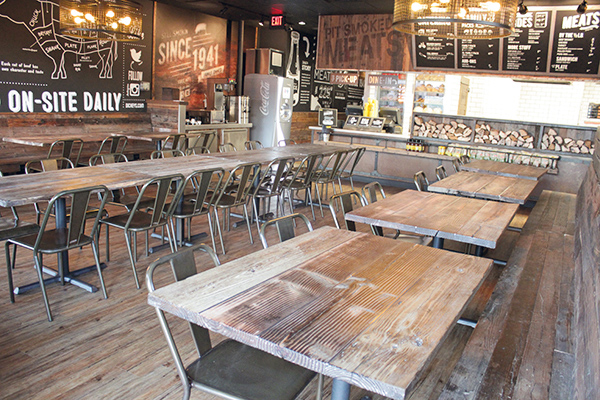 The new concept was built on a "lean and mean" model from an operational standpoint designed to enhance efficiencies and maximize profitability, Dickey says. The new footprint was reduced from 2,000-plus square feet to 1,500 square feet without the loss of any dining seats. In addition, the pit will no longer require a gas hook up and will run off of a proprietary blend of hickory wood pellets instead of wood logs, which also introduced added cost savings.
"With our concept store, we hope to attract a new audience who hasn't yet experienced Dickey's while making sure we continue to attract our loyal guests who have been coming to Dickey's for our signature barbecue for years," Dickey says.