After a year of challenge and upheaval — with endlessly moving goal posts and the specter of illness and death — it's a good time to take a deep breath and ask "What's next?"
In response, many restaurant operators, designers and architects are finding that some of the major design and operational changes they implemented during the pandemic are here to stay.
Of course, many of the operational and design changes that were beginning to take shape in restaurants around the country just prior to the pandemic caught a tailwind and have now been almost completely implemented in restaurants across the nation. In fact, we've noticed that a number of these sweeping design changes might just be pivotal parts of prototypes for the future. With that in mind, we turned to some of the operators and designers we talked to in the past year and found the following key takeaways that they will carry forward with post-pandemic.
Off-Premises dining is here to stay.
Operators across every segment have come to fully embrace the growth of takeout and delivery — and it's not just limited to the QSR or fast-casual segments. Full-service restaurants quickly recognized the importance of this revenue stream in the wake of the pandemic. The current consensus? The more avenues and opportunities to generate revenue, the better.
Just over 41% of rd+d readers surveyed in December said that takeout and delivery-only operations specifically will continue to drive development. And just over 31% of rd+d readers surveyed said that they believe "redesigning, expanding and upgrading drive-thru operations in new and existing locations will be a primary driver in 2021."
Case in point: Del Taco recently introduced double drive-thru lanes with one lane dedicated to mobile orders or delivery driver pickups and dedicated parking lot areas for those who want to park, eat and go.
Sam VlahosSam Vlahos, a Chicago area restaurateur who opened his third concept, Bar Chido, in the middle of the pandemic, worked with his architect to build in a new walk-up window. The idea behind literally cutting a hole into the brick was to create a safe option for takeout orders and possibly serve as a way to make pickups more efficient in the long-run — not to mention creating an opportunity for a secondary revenue stream post-pandemic. "Eventually, we are thinking we can use the window for a taco takeout concept or coffee and churros in the morning," he says. "Even in the future, many people might not want to come inside and instead will just walk directly to the host right there, say their name and have their orders handed to them."
Takeout windows also prevent bottlenecks that in the past were created when delivery drivers entered the main entrance to pick up orders exactly where dine-in customers were congregating.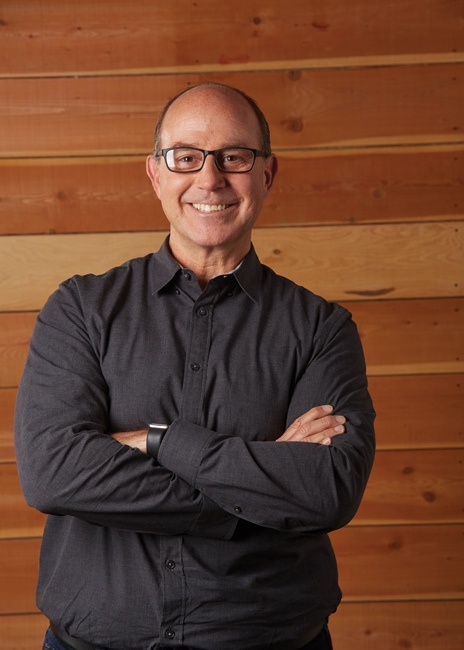 Aaron Noveshen This was the reason why the team at Starbird Chicken, a San Francisco area fast-casual chain, decided to separate the takeout window from the main entrance part of an outside pickup program it has used throughout the pandemic, even while dine-in business has remained completely closed. "Even our ordering kiosks are outside, so 70% of all of our walk-up business goes that route without any need to create traffic through the main entrance," says Founder Aaron Noveshen.
Even food trucks — a waning trend that were hit hard during the pandemic — could be poised to make a major comeback, given their ability to cater to crowds outdoors. They also take food farther outside of urban office environments as more people continue to work from home. As one reader commented in rd+d's December survey: "With more people working from home, certainly there is a lot of potential in the suburbs, particularly with lunch."
Kitchens need to better handle high-volume production.
As the trajectory or map of third-party delivery expands, restaurants will need to modify existing spaces to utilize more square footage to make, package and store those orders.
Most people in the restaurant industry are probably getting sick of hearing about ghost kitchens but there's simply no end to the ways brands innovated in that arena in 2020. And it's no surprise; when dining rooms closed, many operators were forced into takeout only, which became either a burden or a ripe opportunity to expand menus and try out virtual concepts. What started as an effort to keep doors open turned into test runs for long-term, successful business models.
Last August, Washington D.C.-based Oaxacan hotspot Espita launched Ghostburger, a Philly-inspired smashburger and cheesesteaks virtual brand. Ghostburger brought in an additional $22,000 a week and gained so much local acclaim that it's become a permanent part of the menu at Espita and is gearing up for a solo debut.
In Baltimore, Alma Cocina Latina owner Irena Stein opened Alkimiah, a community food-focused virtual concept that at press time had fed more than 100,000 people in need in the community. What started as a way to keep employees engaged and give back to the community has evolved into a business with community food as its backbone.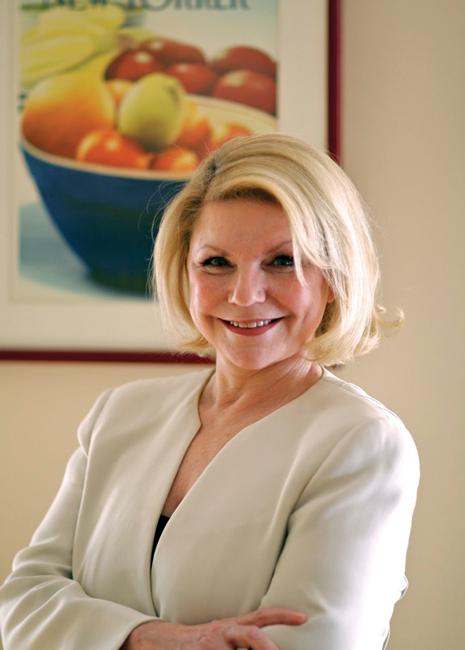 Arlene SpiegelThese secondary, virtual concepts have had — and will continue to have — a direct impact on back-of-the-house design, says Arlene Spiegel, FCSI, founder and president, Arlene Spiegel & Associates. While kitchen designers know the challenges of having to fight for every square inch of kitchen space, architects might be more inclined to make more space in the back of the house (while potentially shrinking the front) to make more room for expanded takeout and delivery-only concepts that will need to operate like high-production commissary kitchens right inside traditional restaurant operations.
"It's all about the fight for yield management," says Spiegel. "Take an airline jet, for example. The goal is to have someone in every seat, but not everyone pays the same fare. Restaurants have always wanted all of their seats filled. But it's better to think of a kitchen as a production facility that serves not only people sitting inside but also eating the food elsewhere. You have to be able to cook larger volumes of meals, and safely chill and freeze food while maintaining the same quality. Add to that the growth of meal kits and even cocktails to go. As long as you have the right equipment and the right operational structure, you could literally be running 24/7."
Given those changes, Spiegel has seen tremendous growth in the interest of sous vide machines, blast chilling equipment, more flexible pieces like combi ovens, and even processing and packaging equipment for fulfillment and distribution from both restaurants and ghost kitchen operators. In terms of design and flow, independents and commissaries producing food at this level need plenty of staging areas for packaged meals as well as secondary egress points to send food out. "Restaurants might need to create a new position: logistics manager," she says.
Starbird Chicken, which has not offered on-premises dining since March 2020, partnered with CloudKitchens in the wake of the pandemic to launch a ghost kitchen concept called Starbird Bowls. It helped contribute an "almost unfathomable" 35% positive growth in the last year, says Noveshen. He adds that his team is exploring a hub-and-spoke model that will allow staff at a commissary to prepare food for multiple brands for both delivery distribution and, eventually, on-premises dining at Starbird locations.
Integration of ordering and management technology is more important than ever.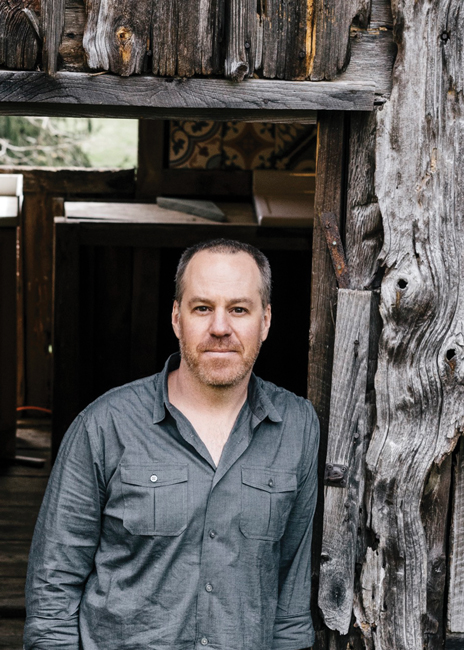 Griz Dwight"One of the things that has worked really well during the pandemic, and that I definitely think will stick around, is the adoption of different technologies," says Griz Dwight, founder and principal of GrizForm Design Architects. "For example, I'm seeing more restaurants switch to digital menus via signage with QR codes, which is more hygienic and more cost effective than print menus. The advancements in takeout ordering technology is incredible [as is] how that integrates with restaurant websites and contactless payment methods. I haven't dined inside a restaurant for a year now, but I don't think we're going to be passing credit cards off as much anymore."
While a lot of this happens in the cloud, it impacts front of the house design as well. "We won't have as much need for physical POS stations throughout the dining room that servers walk to and crowd around when you can order, pay and do so much with your phone," says Dwight.
Outdoor dining is the new private dining.
Pre-pandemic, private event spaces were wildly popular and helped restaurants boost revenue. Today, dollars and attentions are turning to outdoor dining spaces. Even as larger indoor events return, outdoor dining offers another way to fill seats and generate revenue.
Indeed, just over 40% of rd+d readers surveyed last December said that outdoor dining was the area where they had seen the most investment in 2020.
Nicole Alexander"Restaurant operators for years have been trying to lengthen patio dining season because, of course, more seating means more potential revenue," says Nicole Alexander, founder and principal designer of Siren Betty Design. "The pandemic may have accomplished what heat lamps by themselves couldn't, that we can comfortably eat outside in temperatures we previously thought we couldn't tolerate. We are seeing our clients actively looking for new locations with more outdoor dining space — a strip of sidewalk won't do anymore, they want a dedicated patio space — and they are willing to invest more in making those outdoor spaces as attractive as the restaurant's interior, not just an afterthought."
Indeed, 2020 saw a wide expanse of igloos, half open tents with heaters and sidewalk patios that were suddenly allowed to spill into the streets thanks to cities and other municipalities making more room for outdoor dining. Dubbed "streeteries," the new al fresco options added a layer to the fabric of cities and towns across the country. Now, restaurants are seeking more permanent outdoor fixtures like metal overhangs, retractable roofing, permanent lighting, decorative planters and more.
"Elaborate outdoor spaces are here to say," says Dwight. "Years ago, if a restaurant had a patio, it was looked at as a bonus. Now, those patios are becoming an integral part of the restaurant concept, and the bigger the better. We're seeing a lot of restaurants use them as an extension of the restaurant design concept, with the same lighting, mood and feel. For many of the clients we are working with right now, an outdoor bar is almost a must."
Vlahos knew this — that's why he redesigned the entire façade of Bar Chido to include roll-up garage doors that create an almost entirely open-air restaurant, and says he'll never go back to stationary floor-to-ceiling windows again. Many restaurants have also used outdoor bars or bars with an outdoor window to sell cocktails to go, where allowed by law.
Social distancing will likely continue in some form.
Packed communal tables and side-by-side two-tops are likely to be out of date as consumers readjust to crowded spaces and get used to being in close proximity to strangers.
"Trendy restaurants have been able to capitalize on their buzz (and minimize their real estate costs) by packing diners into communal tables," says Alexander. "But, we don't think diners are going to tolerate being shoulder-to-shoulder with strangers post-COVID. Restaurants are still going to look for ways to seat as many people as possible, so decorative screens, clever layouts, compact booth seating and other design tricks are going to play a bigger role moving forward."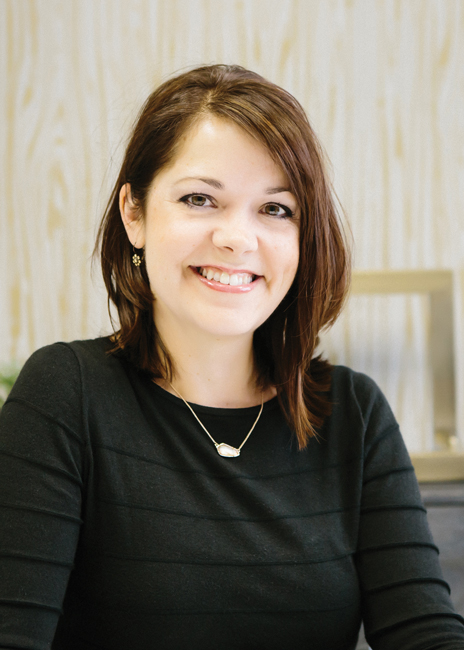 Lesley Hughes-WymanLesley Hughes-Wyman, partner and principal at MatchLine Design Group, has similar thoughts. "From an economically-minded standpoint, whether it's outdoors or inside, we also recommend multiple smaller tables that can be reconfigured into a larger table depending on group size, or booths with dividers or panels that can be switched out at a moment's notice for flex configurations," Hughes-Wyman says. "Integrating more intimate dining zones will provide both physical distancing and visual cues to help diners feel safe."
The pandemic has made the functional use of square footage more important than ever. "If a larger floor plan — with an outdoor space — is within budget and available, it's likely that this will be a factor in determining real estate choices for restaurants, who have absolutely become cognizant that diners are requiring more space, and more square footage means a higher seat count," says Hughes-Wyman.
Safety and sanitation will play larger roles going forward.
If 2020 was all about actually cleaning and sanitizing the entire restaurant, 2021 and beyond will be about demonstrating that the space is clean and safe.
Nearly 27% of rd+d readers surveyed said they are reworking dining rooms to be touchless as well as adding "sanitation theater elements."
This has taken shape in the form of socially distanced tables, of course, and plexiglass between tables, seats and cashier stations as well as in the form of extra hand sanitizer dispensers installed throughout the space and signs and notes about the sanitization and filtration methods being used.
Even modern kiosks now come equipped with wipes for sanitizing in between orders. Starbird's operations feature this, almost like the self-serve wipe dispenser you'll find next to the carts at the grocery store.
Buffet service has mostly flipped to a full-service hybrid, at least for now. And, while not all restaurants have gone to the extreme of installing completely new filtration systems, many have made smaller scale investments in the form of portable filtration units and enhancements to existing HVAC systems — and they're not afraid to post signage talking about these enhancements. At Andros Taverna designed by 555 International and opened in Chicago by Chef Doug Psaltis during the pandemic, the team installed air purification technology to continuously reduce airborne and surface contaminants.
A few manufacturers now offer filtration products or devices that use UV light with the addition of HEPA filtration and ionization to essentially capture virus particles and denature them. It's important to note, however, that testing specifically for the SARS-CoV-2 remains ongoing for many of these products.
Reducing touchpoints is and will continue to gain traction as patrons are now accustomed to using their phones to view menus, order and pay. But, one manufacturer now offers a fully-automated, contactless dishmachine. And, of course, bathrooms will be part of the new sanitation model.
"There is a lot of opportunity when designing (or retrofitting) restrooms to make them virtually touch-free by installing auto-flush toilets, touch-free faucets, levers and floor bolts for stall doors, foot plates for doors so guests don't have to grab an extra paper towel to touch the handle (also a financial and environmental bonus as it cuts down on paper waste)," says Alexander. "COVID has created a heightened sensitivity around how germs are spread — we are more aware now that the cleanest surface is the one that nobody touches. I think guests and staff will appreciate this kind of thoughtfulness around keeping them safe, even in the restroom."
Retail space will open up additional revenue streams.
One fun surprise we saw during the pandemic — and what became another crucial source of revenue for restaurants — was the addition of pop-up markets or retail spaces within restaurants that not only sell the restaurant's menu to-go but other grocery items like eggs, housemade bread, wine, cheese and even essentials like toilet paper.
"Remember that term 'grocerant'? I'm seeing more restaurants turn into mini groceries, rather than just the other way around," says Spiegel. "These are lifestyle concepts that can cater to everyone from single young professionals to married couples with three kids or office workers. These kinds of hybrid suppliers, I find, are in the best position to have longevity and the flexibility to not miss a beat if something like a pandemic hits, when indoor dining is not going to work."
Retail has become a permanent fixture at some restaurants, including Chicago's El Che Steakhouse & Bar, which is now El Che Meat & Provisions, reflecting the addition of a butcher shop. Many restaurants that have started to bottle and sell their own products, from hot sauces to jams and salsas.
This is also how the meal kit phenomenon made its imprint during the pandemic, Spiegel believes. "Restaurants are very well-suited to offer meal kits," she says. According to the National Restaurant Association, Millennials and Gen Z consumers were the biggest fans of these kits, with 75% in favor of purchasing a kit from a favorite restaurant.
Spiegel notes that the meal kit phenomenon could grow along with partnerships between restaurants and chefs and third-party meal kit providers. Restaurant Associates partnered with Fresh Direct to offer chef-driven meal kits to its customers. "Food preparers are going to become very savvy about different outlets where they can sell their product," says Spiegel.
The pandemic is not over — but hope is on the menu.
While consumer hesitancy is plaguing many areas of recovery — from vaccine distribution to indoor dining — there are hopeful signs on the horizon. The AIA Architecture Billing Index saw increases for the first time since the pandemic began in February and again in March.
And, of course, restaurants are evolving to meet the needs of consumers in creative and sometimes unexpected ways.