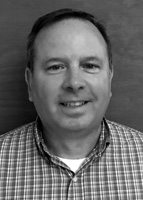 George A. Ewart, AIA, Principal in Charge, GEORGE ARMOUR EWART, ARCHITECTEvidence-based design is the backbone of the development of immersive dining environments. It helps developers make decisions about the built environment by utilizing credible research to achieve the best possible outcomes.
My firm employed evidence-based design to design, develop and operate Dead End BBQ in Knoxville, Tenn. We did a lot of market research to get to the heart of what potential patrons would want. We studied the history of the area by looking at archives and by talking to local businesses and residents. We conducted in-person interviews to see what they would want to see from a local barbecue restaurant. Research told us that preserving some of the history of the original building and surrounding area were of great importance. Research also showed us that the area serviced a broad demographic, so the space would need to be comfortable for a mix of incomes. And by doing a demand analysis, we learned that the surrounding area was not saturated with barbecue concepts.
The site that was chosen for the restaurant was once a general store (later a convenience store), bookended by a barber shop and a beauty shop. The property near the site was the original airport that once serviced Knoxville. "History" and "legacy" were important themes that came out of our research, so we decorated the interior with historical, community-based artifacts such as sports memorabilia, aeronautical keepsakes and more.
To find the sweet spot between differentiation and fitting into the community, we visited all of the restaurants in the area. We also ate at most of the barbecue restaurants in the broader region to see what we could draw from those experiences as well.
Obviously, the way meats are cooked and prepared had to take center stage at a BBQ joint. We took the walls away from the kitchen and put the cooking and smoking of the meats front and center. Customers would be in the middle of the action, seeing their food come together in real time.
Designing any facility is ultimately about creating an environment that is tailored to the people using the building, based on what matters to them. It is very important to start out with a strong understanding of the purpose of the space and the experience you want to impart to visitors.
Key takeaways from my experience include:
Do your homework: Know the demographics of your service area, do a demand analysis and ask area businesses and residents what they would like.
Budget: Know what your budget is and have realistic expectations of what that budget can accomplish.
Put yourself in the customer's shoes: Would you want to experience the type of experience you are about
to create?
Try to stick with one theme: You cannot be everything to everyone, so be the best you can be to your ideal customer. If you did your homework right, there will be lots of those customers!