Neiman Marcus opened its first Manhattan location in New York City. The 188,000-square-foot store features luxury clothing, three dining options and a focus on technology and customer service that spans levels 5, 6 and 7 of The Shops & Restaurants at Hudson Yards.
The three signature dining options are Cook & Merchants, Bar Stanley and The Zodiac Room.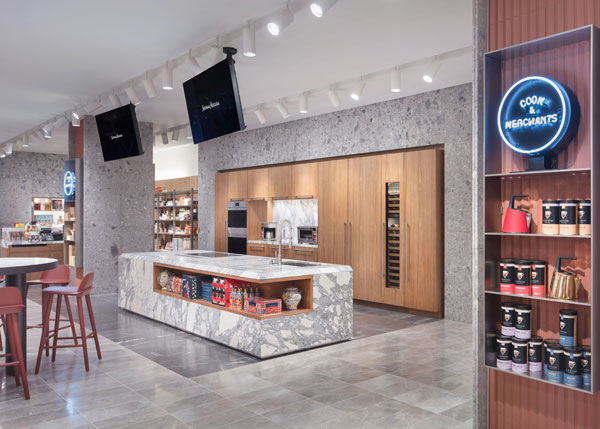 Located on Level 5, Cook & Merchants is a grab-and-go spot for a snack, cup of coffee or a light meal. It includes an outpost of Maury Rubin's City Bakery serving to-go salads, soups, sandwiches and fresh-baked goods. Coffee is supplied from Irving Farm and includes draft coffee and espresso drinks.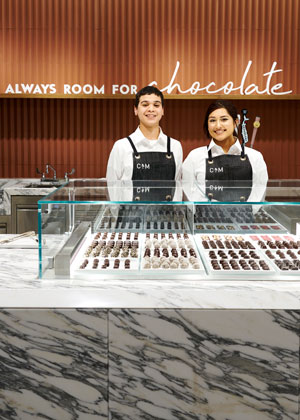 An adjacent chocolate bar features delicacies from local chocolatiers. Locally brewed beers are served on tap, along with a rotating wine selection, many from New York. Cook & Merchants also plans to offer demonstrations, tastings and mixology classes.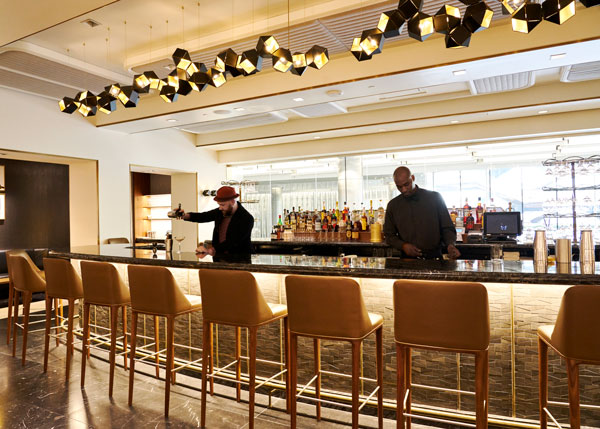 Upstairs, on Level 6, Bar Stanley pays homage to retail titan and one-time Chairman of the Board Stanley Marcus. The bar is designed to exude the sense of hospitality that Marcus was famous for and to bring to life his iconic sense of style. Serving some of his favorites, Bar Stanley offers tortilla soup and pot roast as well as Neiman Marcus' signature monkey bread. A full drink menu provides guests with a selection of specialty cocktails and single malt scotches.
Finally, The Zodiac Room, located on Level 7, is the store's fine-dining destination, serving customer favorites culled from the chain's 60 years of fine dining history as well as favorites from the 45 existing fine-dining restaurants in the Neiman Marcus catalog. Each meal begins with a small demitasse of chicken broth followed by popovers delivered from the popover cart with strawberry butter. The menu is wide-ranging, from salads, fresh seafood — including a selection of oysters and caviars — to plant-based and gluten-free options as well as a full beverage menu.
Neiman Marcus Hudson Yards collaborated with several companies to design the spaces, include AvroKo.