A Ronald McDonald that's more relevant for the times? That's the idea, in part, behind the new duds donned by the iconic mascot.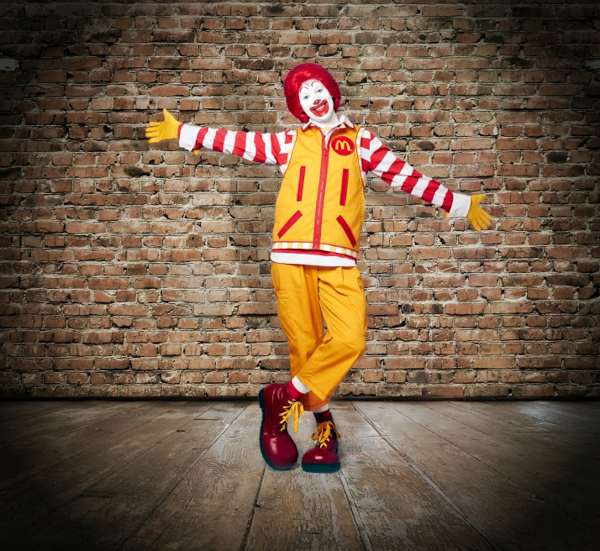 Serving as national spokesman for the chain since 1966, Ronald's original costume featured a yellow jumpsuit over a red-and-white striped shirt, along with giant red shoes and a red wig. Now, as with its new design-forward restaurant prototypes around the globe, McDonald's has crafted a new look for Ronald.
The chain hired Tony Award-winning theatrical designer Ann Hould-Ward to come up with a more modern look for the character. His updated wardrobe includes yellow cargo pants and a vest, with red-and-white striped Rugby shirt. He is keeping his big red shoes. On special occasions, he'll don a "whimsical new red blazer" and special bowtie, the company said.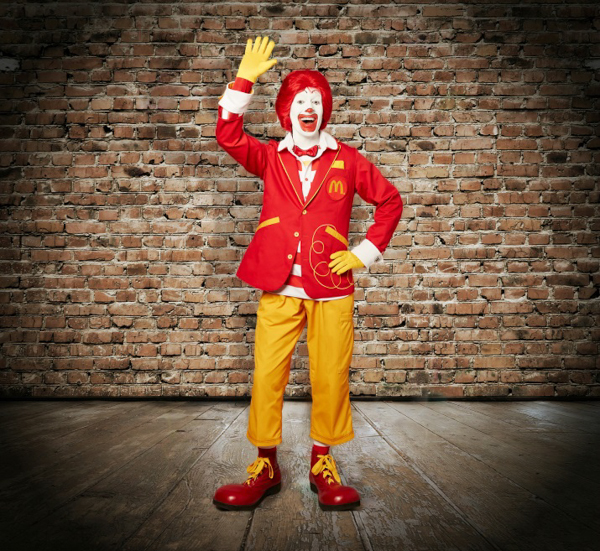 McDonald's will feature the updated Ronald McDonald in U.S. commercials and other promotional materials starting later this year. There will also be new character graphics, furniture and other design elements that restaurant owner/operators can start to use in new and remodeled restaurants over the next few years, according to the company.