A favorite of San Francisco Giants' fans, MoMo's opened its second location in upscale Walnut Creek.
Designed by MBH Architects, the new 7,700-square-foot MoMo's offers classic American fare in an upscale setting. The expansive space features a bar, a main dining room, outdoor seating, and private dining areas that make for a versatile mix of zones and experiences.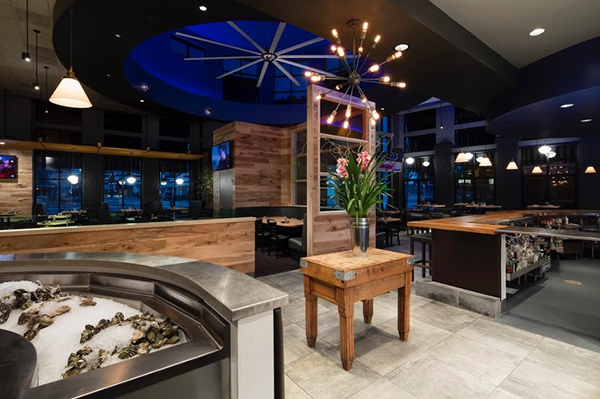 The new space offers a mix of materials in rich earth tones, including wood, glass, and painted brick as well as steel; together it creates a contemporary appeal.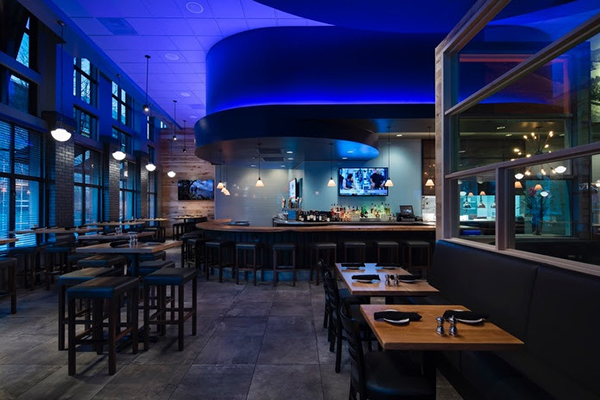 Blue lighting glows from behind a large ceiling fan in the center of the restaurant and over dining areas, contrasting with the warm hues.
MoMo's is part of the Golden Bear Restaurant Group, which includes Pete's Tavern, Pedro's Cantina and Mission Rock Resort.
Photos courtesy of MBH Architects.