St. Louis chef and restaurateur Gerard Craft closed his former restaurant, Niche, and opened a new concept, Sardella, that features a new design and menu.
Modeled after ancient Calabrian culture, Sardella offers seasonal ingredients and age-old Italian cooking techniques in an intimate 60-seat space. Soaked in blues and whites, the design evokes seaside Mediterranean towns.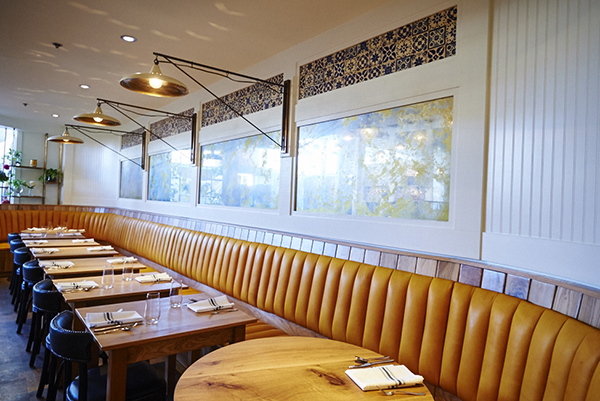 Designed by St. Louis-based Casco Architecture + Engineering, the restaurant features antique oak floors, pops of color from the marigold-hued banquette seating and a white plank ceiling with large wood joists.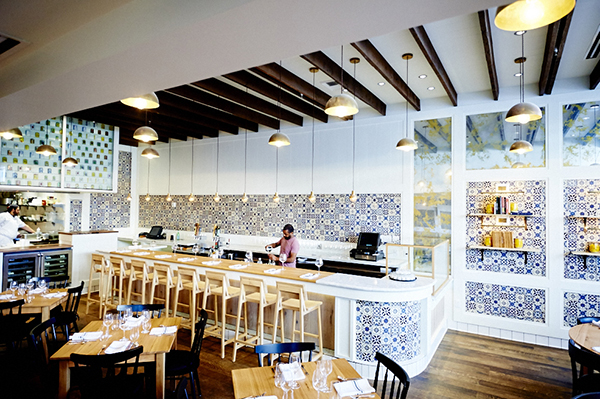 Other design elements include blue-and-white patterned tiles on the walls, antique brass mirrors and a colorful mosaic-like installation of sardine cans ("sardella" means "sardine" in Italian) along copper shelves above the open kitchen. A marble and wood bar runs the length of the restaurant, and a small cove at the front offers additional seating at cafe tables.
Photography by Greg Rannells