A Q&A with Francesco Marra, President & CEO, Marra Forni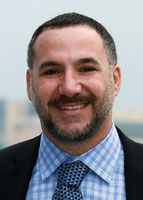 Q: Describe your company in 10 words or less.
Francesco Marra: Industry leader of high-quality innovative hand-crafted brick ovens.
Q: What differentiates your company from others in the marketplace?
FM: Besides making an excellent product featuring innovative engineering and customizable design, the thing that really differentiates us from others is the fact that we care and are truly committed to our customer success. We aspire to make great equipment so we can give the right tools to our consultants, designers, dealers and customers. So that they can become great at what they do and position themselves for a successful journey and positive life. Of course, all these could not be possible without having an amazing team and a culture of greatness, commitment and devotion to the well-being of our industry. Which we care about enormously.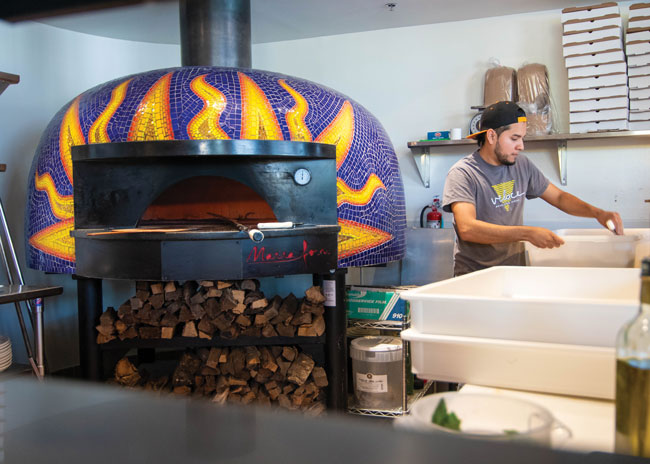 Marra Forni pizza oven with custom mosaic flame, prominently placed inside the main entrance Pizzeria Paradiso in Hyattsville, MD
Q: Describe one new product or innovation your company has introduced this past year.
FM: This year we introduced the first ventless hood system designed to work in conjunction with our powerful electric ovens. Our Electric Brick Oven with Open Mouth was a winner of the 2018 Kitchen Innovations Award – an annual award presented by the National Restaurant Association that honors progressive equipment that increases efficiencies and productivity for back-of-the-house operations and benefits restaurant operators. These ovens can cook as high as 1000°F with an open mouth and are 100% American manufactured. Now with the assistance of the innovative ventless technology, our ovens can operate in any preexisting space. We've eliminated the need for special ductwork and venting in order to enjoy the benefits of cooking with high-temperature brick ovens. Now facilities who were previously not able to support high-temperature baking can cook the same quality pizzas, poultry, meat, seafood, veggies, and baked goods as establishments with special venting thanks to our industry-leading UL Listed exhaust hood system.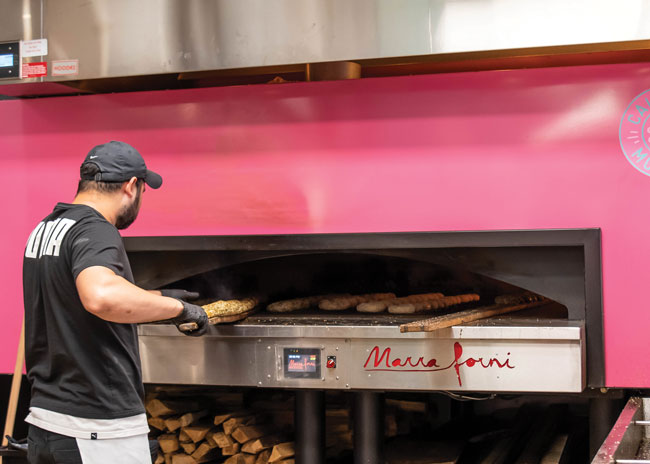 For the most part, people who make ovens are not down for making custom, and Marra Forni went the extra step to create the [bagel] oven we wanted," says Andrew Dana, Owner of Call Your Mother Deli in Washington D.C.
Q: How are you working with designers or restaurant concepts to customize a unique solution?
FM: Designers enjoy working with our company because we are flexible and have "the can do approach". Each oven is custom built and tiled to order. The large variety of beautiful colors, textures, and shapes of tiles that we offer make it easy for designers to create a look that perfectly complements each unique setting. Whether you're designing a quick-serve restaurant, a fast-casual space, a fine dining establishment, or anything in between, we can customize an oven that can enhance the look and food quality of your restaurant. Additionally, our in-house metal fabrication department produces custom ovens to suit the needs of individual projects, such as large square ovens, rectangular ovens, custom steel in a huge variety of powder coated colors, or stainless steel. And as of 2018, we actively support the Foodservice Consultants Society International (FCSI).