The solution? Implement a hot to-go food program. Instead of requiring customers to place an order and wait while staff prepares it, grab-and-go food service programs offer high-quality, prepackaged meals, sandwiches, snacks, and other offerings for hungry patrons to pick up, pay, and be on their way.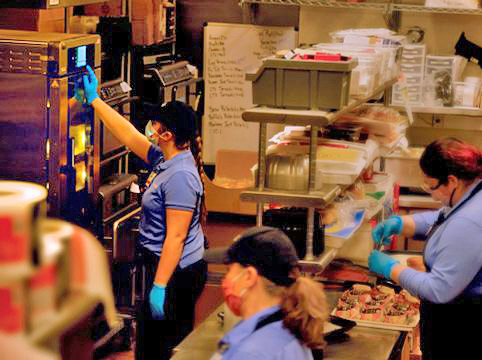 A grab-and-go food menu addresses a variety of issues facing both venue operators and customers. It allows the operator to serve those customers more quickly and easily and lets time-pressed customers grab their food and be on their way without having to settle for the standard chips-and-soda meal they might have purchased in the past. Food prep can be done during slow periods or before the outlet opens.
But while grab-and-go food concepts may be the direction in which foodservice heading, implementing one involves more than just wrapping up a few sandwiches and placing them on a shelf. To succeed, operators need to offer delicious, appetizing food that looks appealing and can maintain quality while waiting for those customers.
With a few key pieces of equipment, operators can effortlessly design a grab-and-go model that streamlines workflow and requires less labor.
1.  Choose high-quality heated display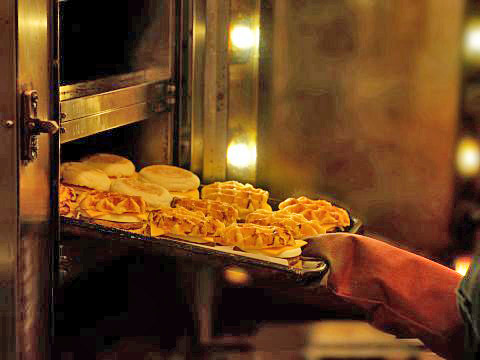 The centerpiece of a grab-and-go program, aside from the food, is quality heated display equipment. Merchandising equipment makes or breaks profitability—by helping manage and reduce foodservice costs. Nothing will kill a grab-and-go program more than serving food that's dry and overcooked from sitting in display or merchandising equipment that utilized harsh heating technology.
Alto-Shaam offers a full line of display cases and heated food merchandisers designed to maintain a quality hot food program. Leveraging exclusive Halo Heat® technology, Alto-Shaam heated displays deliver precise, even heating without fans or air curtains that can dry out food. Operators can keep product at its perfect serving temperature and hold it for hours without overcooking or drying out. And to simplify the implementation of a grab-and-go food program, many of Alto-Shaam's display cases and food merchandisers require no water connections or drains.
2.  Opt for ventless and multi-functional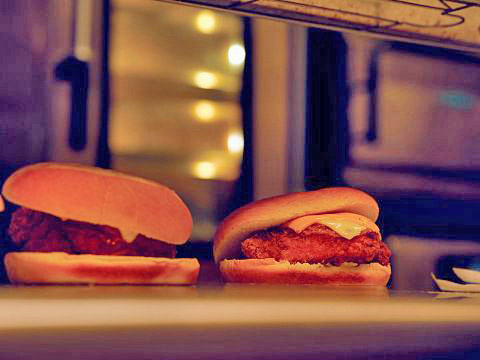 A well thought out design goes beyond square footage. Grab-and-go programs can achieve more with less space by replacing single-use equipment with multi-functional equipment that reduces labor, maximizes space and increases return on investment.
A multi-cook oven, such as Alto-Shaam's Vector® ovens, are uniquely able to execute a variety of cooking applications simultaneously thanks to multiple oven chamber design. A single Vector Multi-Cook Oven can do the work of a convection oven, microwave, stovetop grill, pizza oven, fryer, speed-cook oven and more. The secret to more food at the highest quality is Structured Air Technology®, which evenly cooks food at its ideal temperature, fan speed and cook time control in up to four independent oven chambers.
As an added bonus, Vector H Series ovens are compact enough to fit on the countertop or be stacked with other equipment solutions.  All an operator needs are 21 inches of space. Countertop models are also certified ventless, eliminating the need for costly traditional kitchen hoods. Not only will the Vector maximize space, but it will eliminate overhead costs as well.
The foodservice industry is changing rapidly, and it can be difficult for an operator to keep up with demand. Alto-Shaam offers a variety of grab-and-go solutions to boost the profitability of foodservice operations of all sizes.
To learn more, explore Alto-Shaam's full line of commercial kitchen equipment.