Most restaurants are familiar with roller shade systems as indoor solutions to reduce glare and direct sun hitting customers. But shades can be used outdoors, too, with a wide variety of additional benefits.
Here are five ways outdoor shades could benefit your business:
Take the heat off
Large windows are a great asset. They allow natural light in, and views of nature or picturesque settings. But they also allow glare, plus heat gain in the summer and heat loss in the winter. Indoor shades are an excellent solution, but outdoor shades are even better. They prevent the majority of the sun's energy from ever getting to the glass, meaning they can help reduce your AC load even more.
Boynton Beach Shades On Windows. Photo courtesy of Draper, Inc.
Keep 'em separated

In some locations and circumstances, a single outdoor dining area is sufficient. But in areas where there is high foot traffic passing by, or competing noise and activity levels, outdoor roller shades can be deployed to help create niche spaces.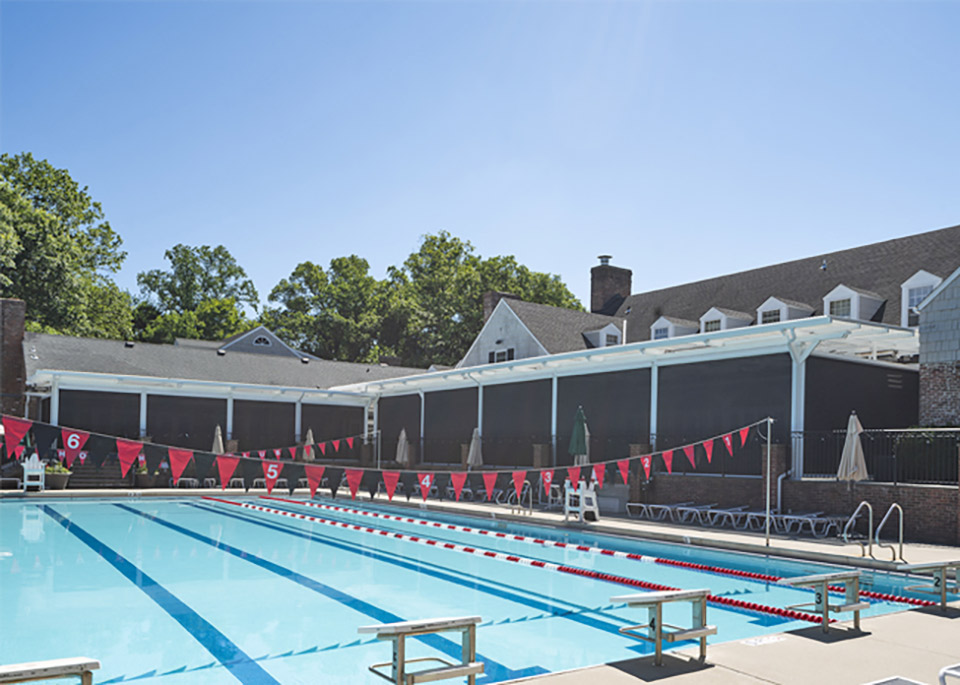 Draper FlexShade® ZIP & FlexShade ZIP® XL with Phifer SheerWeave® 2400 fabric. Photographer: Bruce Katz.
At the Short Hills Country Club in Short Hills, New Jersey, outdoor shades are deployed to keep enthusiastic pool users from making a splash with nearby diners.


Outdoor shades at the New Belgium Porch in the Colorado State University-Fort Collins stadium separate passing foot traffic from fans enjoying a brew before and during games.


The Brentwood Country Club in Brentwood, Tennessee, created two separate outdoor dining spaces. One can be enclosed using outdoor shades, while the other is always open to the elements. Diners and tired golfers can choose which they prefer.
Make more money longer
The Cow: An Eatery is in beautiful Morrison, Colorado, home to Red Rocks Amphitheatre and Red Rocks Park. The restaurant has a busy mix of tourists and local regulars. Outdoor roller shades from Draper allowed The Cow to double its seating capacity. But there's more to the story.
"We are able to stay open year-round because of them," said Amanda Cameron, assistant general manager. "In the summertime, any time we need shade we can put them down. In the wintertime, when it's super cold, we leave them down and we get this patio heated up really nice."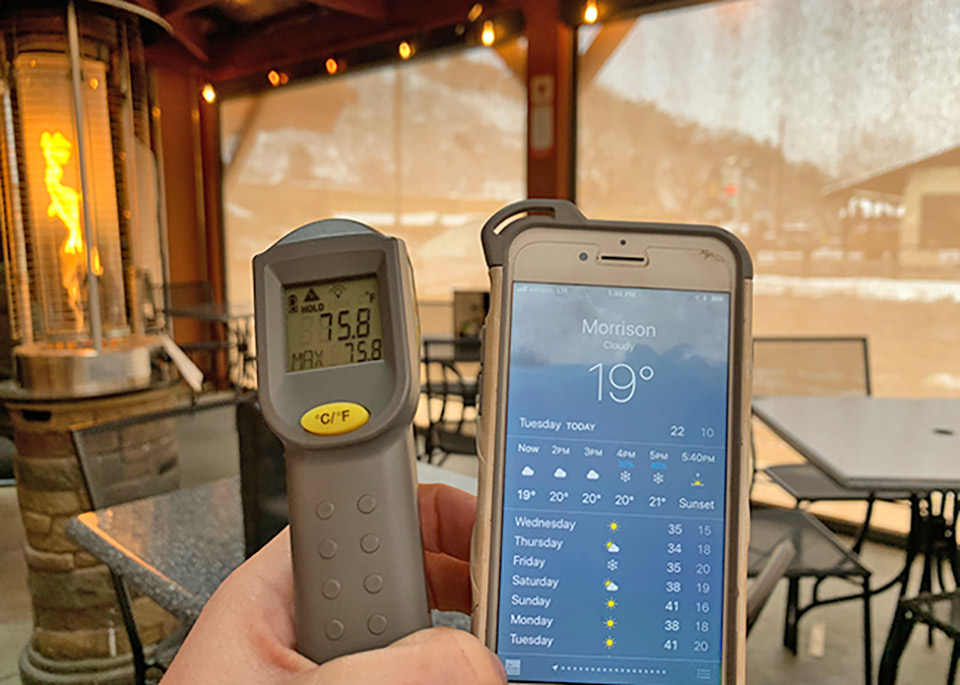 The Cow Eatery, Photo courtesy of Draper, Inc.
Deliver a Message

Roller shades can be custom printed to include graphics, logos, marketing messages, and even custom colors.
At Thirsty Souls Brewing Company in Mount Airy, North Carolina, on nice days a garage-style door can be opened to allow in fresh air. And if things get a little drizzly or cool, an outdoor roller shade is deployed, carrying the company name and a graphic of a hiker with it.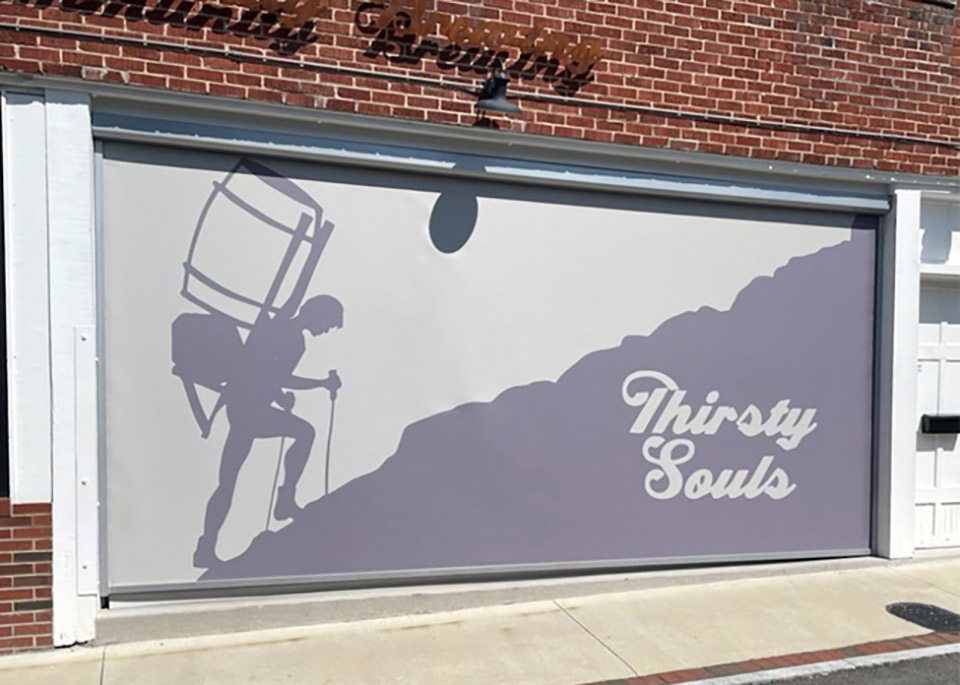 Draper Thirsty Souls, Photo courtesy of Draper, Inc.
Maximize the experience

The thing outdoor roller shades are best at is simply enhancing your customers' experience. Unlike plastic barriers that may crack with time and provide no real connection to the outdoors, roller shades are long-term solutions that maximize comfort. With the proper color choice, mesh fabrics allow views of nature while reducing glare. They can also keep out rain and insects – both of which are quick ways to send your customers running!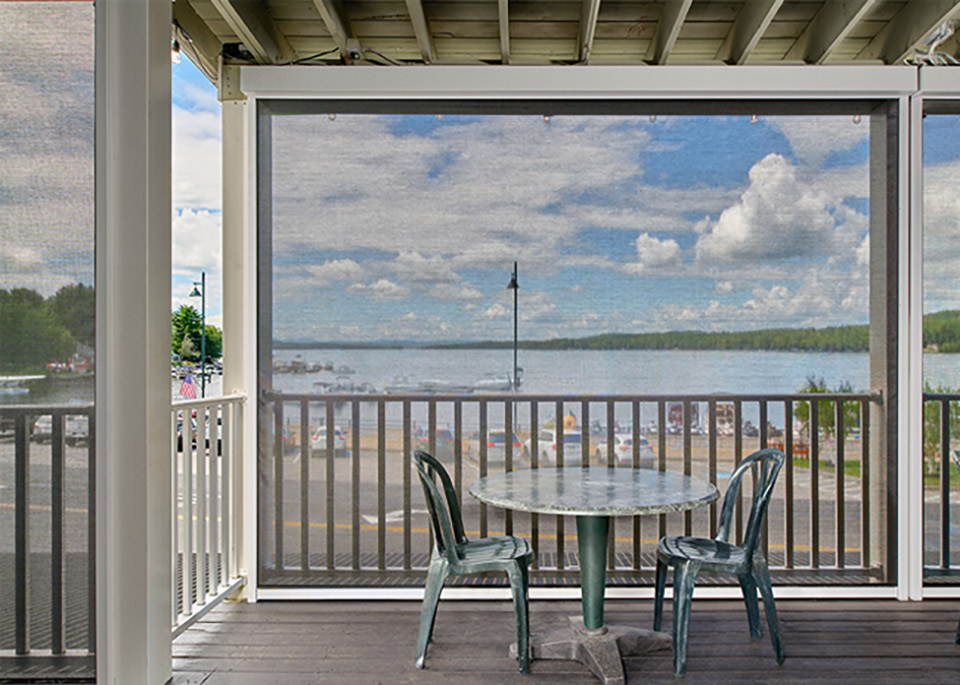 Ricks Cafe, FlexShade® ZIP with Phifer SunTex 95. Photographer: Blind Dog Photo Associates.
For more information on outdoor shading solutions, please click here.